Numbers Have Improved Dramatically Since Early 2012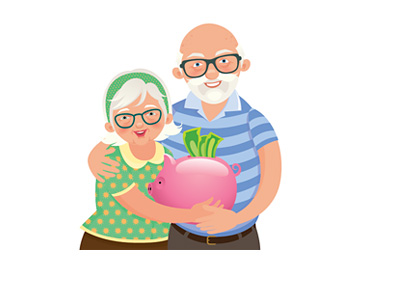 According to a recent Gallup.com poll, 50% of nonretired American adults believe that they will be able to live comfortably in retirement.
This number is notable as it marks the first time since the beginning of 2007 that at least half of Americans have said that they will be able to enjoy comfortable retirements. The "Great Recession" started in December of 2007, obliterating the net worths and retirement plans of many Americans as the stock market and real estate market both plunged rapidly.
45% of nonretired Americans believe that they will not be able to retire comfortably, while the remaining 5% aren't sure.
-
Back in 2004, a full 59% of nonretired American adults believed that they would be able to retire comfortably. Starting in 2005, these numbers began to drop - 53% in 2005, 50% in 2006 and back up to 53% in 2007. After 2007, the bottom fell out of the retirement plans of many American adults, as evidenced by the numbers below:
"When you retire, do you think that you will have enough money to live comfortably, or not?"
2008 - 46%
2009 - 41%
2010 - 46%
2011 - 42%
2012 - 38%
2013 - 47%
2014 - 50%
The surging equities markets are obviously making Americans feel more confident about their retirement plans, as well as rebounding real estate prices in many markets throughout the country.
Many Americans, however, elected to get out of the stock market during the darkest days of the collapse, which means that they have missed out on the incredible surge that has taken place over the past five years or so. The good news for those still in the market is that low interest rates are likely to continue for the foreseeable future, which should continue to boost equity prices in the United States.
-
It's worth noting, however, that young people are much more confident about their retirement plans than older generations.
Here is a breakdown of the answers to the above question by age:
18-29 - 52%
30-49 - 51%
50-64 - 45%
Younger Americans, many of which are struggling to find meaningful jobs and pay off their student loans, are still confident about their future retirements. Older workers, however, are less confident, as many are planning to work far past the age of 65.
Source: Gallup.com -
More Americans Think They Will Retire Comfortably
Filed under:
General Knowledge