Average Forecast is For 218,000 New Jobs in April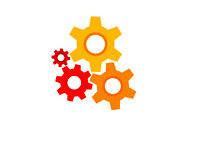 The Bureau of Labor Statistics ("BLS) will be releasing the May jobs report this Friday at 8:30 am EST.
After a fairly nutty month in which the national unemployment rate dropped 0.4% to 6.3%, economists think that the jobless rate likely ticked up to 6.4% in May.
The April jobs report was incredibly misleading. Sure, the national unemployment rate dropped to a multi-year low and 288,000 jobs were added, but a staggering 988,000 Americans left the work force in April, which caused the labor force participation rate to drop to a 36 year low. The number of employed Americans actually fell by 73,000 in April, but the fact that the number of unemployed Americans fell by 733,000 (with the majority entering the ranks of the "not in labor force") ended up tanking the unemployment rate.
Economists are expecting that the US economy added 218,000 jobs in May, which would be above the six month average.
The US economy contracted in the first quarter of the year, but economists believe that the US economy has shown signs of rebounding during the second quarter. Many economists blame poor weather and slow inventory building by businesses for the economy's weak performance in the first quarter.
-
It should be noted that the US economy is on the verge of adding back all of the jobs that were lost during the "Great Recession". This statistic may be trumpeted by some after Friday's report, but it's important to remember a number of points:
1) Many of the "middle-skill" jobs have not been replaced
2) Many of the jobs that have been added over the past 5-6 years have been in industries with low wages (retail sales, food preparation, etc)
3) The economy needs to add over 100,000 jobs per month just to keep up with population growth
4) Wage growth has been largely flat
So, while the jobs are coming back, many Americans continue to feel the pain, as many of the jobs that disappeared during the "Great Recession" have been replaced by lower paying positions.
Filed under:
General Knowledge