Puma Biotechnology Closes The Session Up Almost 300%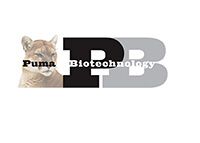 Holding biotech companies in your portfolio, either long or short, is a high risk/high reward game.
If you are holding a biotech position long, you run the risk of the company falling victim to some sort of adverse ruling, especially if the company is a small cap. Each week there will be at least one biotech company that gets crushed overnight after a negative ruling from the FDA.
On the flip side, holding a biotech position SHORT overnight can be even more damaging to your financial health, as evidenced by the recent moves in Intercept Pharmaceuticals (ICPT) and Puma Biotechnology (PBYI).
Let's take a look at PBYI.
PBYI closed on Tuesday afternoon at $59.03/share. Shortly after the close, the company announced positive breast cancer drug results that sent the stock soaring. Shares of the company rose by 200% in afterhours trading, settling at around $175 before the final afterhours trade was completed.
Let's say that you were short 500 shares at $59/share. That's a roughly $30,000 position.
Assuming that you held your short through all of afterhours trading, you would be down almost $60,000 on your position at 8 pm EST.
Let's assume that you decided to wait for the open, praying that the stock would tank as investors took profits. No such luck, as people were short roughly 1.7 million shares of the company and this panic covering helped to propel the stock even higher.
Let's say that you didn't get stopped out immediately after the open (you should have had a stop loss in, but it wouldn't have helped you overnight), and let's say that you, for some reason, decided to keep holding through to the end of the day. Your 500 share short would now be 170 points underwater, which would make your loss roughly $85,000.
If you were hoping for PBYI to magically crash the next day, you wouldn't be heartened to learn that ICPT continue to rise meteorically even after its massive one day run from $71 to $275.87. The very next day, ICPT opened at $373 and ended up closing at $445.83.
-
In short - if you are planning on shorting any biotech companies, you really, really need to know what you are doing.
Filed under:
General Knowledge