Ads Reportedly Close To Selling Out Despite High Price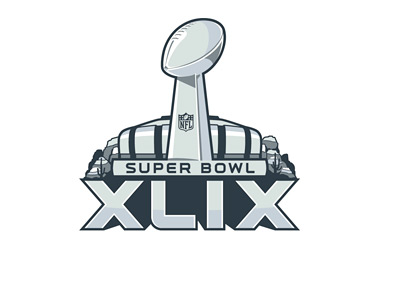 According to Variety.com, 30 second commercials that will run during Super Bowl XLIX on NBC in February will cost a cool $4.5 million, up 12.5% from last year.
According to reports, NBC is having no trouble selling these very expensive commercial spots, as between 70 and 80% of the available spots have reportedly been sold. Doritos and Mercedes-Benz are some of the notable names who will be airing commercials during the Super Bowl, while smaller companies Mophie and Loctite glue will also be throwing their hats into the ring as well. According to the New York Times, Loctite glue will be throwing a Hail Mary by committing nearly all of their 2015 advertising budget to one single 30 second spot.
-
The Super Bowl is attractive to advertisers for a number of reasons, including:
1) the sheer number of people who watch the game
2) the fact that people watch the event live, which means that commercials aren't skipped
3) the fact that the commercials are almost as anticipated as the actual game itself
4) the social media impact that successful Super Bowl commercials have on the brands that are highlighted
The Super Bowl is a very unique event in that the commercials are part of the entire viewing experience. Many millions of people will take to social media after the Super Bowl concludes in order to anoint the winners of the battle for the best and most memorable Super Bowl commercials. This is such an "event" that people who don't enjoy the game of football will watch just to see the commercials.
-
Despite the fact that many people are moving away from traditional television viewing, the Super Bowl remains a must-see event for many millions of people across the world. As long as this is the case, the TV network that broadcasts the Super Bowl will continue to rake in millions of dollars per 30 second spot.
Source: NYTimes.com -
Already, Marketers Look Past Christmas To The Super Bowl
Filed under:
General Knowledge