Attendance, Ratings Continue To Be Strong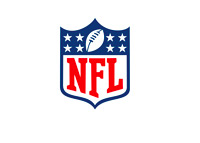 Despite numerous scandals and lawsuits, the business of the NFL (National Football League) remains a runaway train that is in no real danger of being stopped.
The NFL has had a number of embarrassing issues to deal with this year, especially when it comes to domestic violence. Front and center: Ray Rice. The Baltimore Ravens running back was suspended by two games by the NFL after it emerged that he had assaulted his fiancee - that was, of course, until video of Rice assaulting his then-fiancee in a casino elevator was leaked to the media. The NFL immediately suspended Rice indefinitely and was forced to explain why the initial suspension had been so light. Was Commissioner Roger Goodell aware of the videotape when he suspended Rice the first time? Did Rice tell the Commissioner that he hit his fiancee in their initial meetings? The entire situation has been a very dark black eye for the NFL.
Star Minnesota Vikings running back Adrian Peterson was charged with felony child abuse after hitting his son with a wooden switch. Peterson, who has since pled no content to a count of misdemeanor reckless assault, is still suspended and is angling for a return to the field.
As of that weren't enough, the NFL brand has had to endure assault cases against Ray McDonald, Greg Hardy and others. The situation is so bad that the NFL had to rewrite their policy towards players who were involved in domestic assault cases.
To top it all off, the league is still dealing with a concussion lawsuit and various other arrests and suspension (including Colts owner Jim Irsay who was suspended for six games after pleading guilty to driving while intoxicated).
-
Did all of these scandals and pieces of horrible news negatively impact the NFL? Have fans had enough of the domestic assault cases and bungling of said cases by the Commissioner's office?
According to newly released data, the answer is - no.
Attendance at stadiums is reportedly on track to top last year's mark of an average of 68,867 fans per game per stadium. In addition, ratings are reportedly "equal to or better" than last year's average of 18.4 million viewers per nationally televised game.
TV networks continue to clamour to throw money at the National Football League. After all, fans, for the most part, will not record games only to watch them later. Instead, they will gather around the TV to watch the games in real-time. These fans are also watching all of the commercials, which is why advertisers continue to flock to the NFL. There is a reason why advertisers will reportedly pay $4.5 million per 30 second spot for this year's Super Bowl.
Despite everything, fans of the NFL are proving to be resilient and are not turning their backs on the business.
-
In short, the core business of the NFL continues to thrive despite all of the scandals and lawsuits over the past couple of years. Those who were wondering what the impact of all of the negative news over the past year would be for the NFL likely have their answer.
Source: Foxsports.com -
Big problems, but little impact on NFL bottom line
Filed under:
General Knowledge