Job Growth Outpaces Expectations of Most Brokerage Houses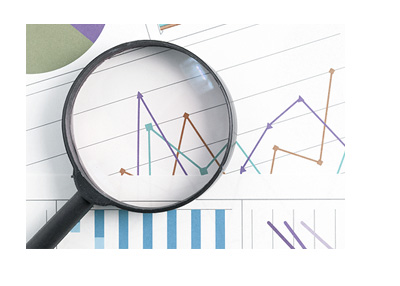 Heading into today's December jobs report, expectations were for 240,000 new jobs to be added and for the unemployment rate in the nation to drop to 5.7%. The major brokerage houses' expectations for jobs growth in December ranged from 200,000 (Deutsche Bank) to 270,000 (UBS).
In the end, both numbers ended up outpacing expectations as 252,000 nonfarm payroll jobs were added while the unemployment rate dropped to 5.6%.
The markets were unimpressed by the report as the DJIA dropped by over 170 points and the NASDAQ dropped by over 32 points.
December's 252,000 number means that 2014 was the strongest year of job growth in the United States since 1999.
-
As per usual, let's break down the numbers.
The civilian labor force, which are the non-institutionalized Americans who are either employed or unemployed, dropped to 156,129,000 from 156,402,000 in December. The drop meant that the labor force participation rate fell to 62.7% in December, matching the multi-decade low that was posted in September of 2014.
The number of employed Americans rose 111,000 to 147,442,000 in December while the number of unemployed Americans dropped 383,000 to 8,688,000. The problem, however, was that the number of Americans not in the labor force jumped 456,000 to 92,898,000 in December. Being a member of this group means that you are neither employed or officially unemployed. It's important to remember that if you have given up trying to find work, if you have returned to school in order to gain new skills or if you have taken part-time work but want a full-time job, you are part of this "not in the labor force" group.
The unemployment rates for adult men (-0.2%), adult women (-0.1%) and teenagers (-0.7%) all declined in December.
The U-6 unemployment rate, which is an alternative measure of labor underutilization, dropped 0.2% to 11.2% in December.
-
Source:
BLS.gov
Filed under:
General Knowledge