Congress Was Worth $4.3 Billion in 2013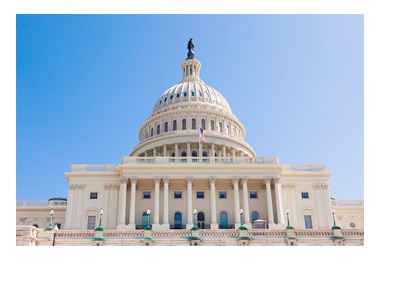 Let me tell you something that you already know - most members of the US Congress are rich.
According to a new report that was released earlier today (link below), the median net worth of a member of Congress in 2013 was $1,029,505, up 2.5% from the year before. As the report points out, this dwarfs the median net worth of the average American household.
Of the 533 members of Congress, a full 271 (50.8%) were millionaires. Of these millionaires, Darrell Issa ($448.4 million), Mark Warner ($254.2 million) and John Delaney ($222.4 million) led the way.
According to the report, the "poorest" members of Congress were David Valadao (-$11.6 million), Alcee L. Hastings (-$4.7 million) and Emanuel Cleaver (-$2.3 million).
Note: it's important to note a couple of things. First off, politicians who file personal financial disclosures aren't required to list the value of their primary residences. In addition, asset and liability values are given in ranges, which means that the public will never know somebody's precise net worth.
-
According to the report, the Senate's median net worth clocked in at $2.8 million, while members of the House were worth an average of $843.507.
Democrats posted a median net worth of $946,500 in 2013, while Republicans were slightly more flush with median net worths of $1.1 million.
-
According to the report, the most commonly held stock by Congress in 2013 was General Electric, followed by Wells Fargo and Microsoft. 62 members of Congress held positions in General Electric in 2013.
Source: OpenSecrets.org -
One Member of Congress = 18 American Households: Lawmakers' Personal Finances Far From Average
Filed under:
General Knowledge