US Economy Expected To Add 235k Nonfarm Payroll Jobs in February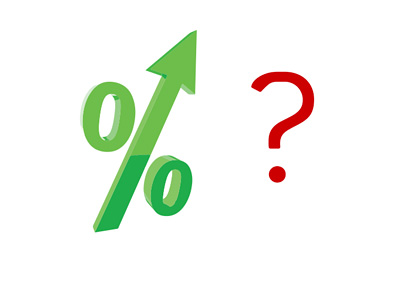 The markets are eagerly anticipating the release of the February job numbers from the Bureau of Labor Statistics on Friday morning.
The consensus estimate has the US economy adding 235,000 nonfarm payroll jobs in the month of February. In addition, most brokerages expect that the unemployment rate will remain little changed.
Some believe that the tumultuous month of weather that the country experienced in February will help to depress the number of jobs that were added - Goldman Sachs, for instance, believes that the final number for February will come in at around 220,000 jobs added and that the unemployment rate will tick slightly higher.
-
All eyes will be on February's report as the Federal Reserve is eyeing the beginning of a change in their interest rate policy. Many people believe that the Federal Reserve will begin hiking rates in June and a strong jobs report on Friday would certainly bring that closer to reality.
While the United States continues to ponder the exact right moment to start increasing interest rates, other countries, such as China and Canada, are decreasing their rates for their own reasons. This has helped the US dollar to surge in recent months.
-
The January jobs report saw 257,000 nonfarm payroll jobs added while the unemployment rate was little changed at 5.7%. The number of employed Americans came in at 148,201,000, while the number of unemployed (at least officially) clocked in at 8,979,000. The labor participation rate, which dipped to 62.7% in the December 2014 report, bounced back somewhat to 62.9%.
The number of Americans "not in the labor force" dipped to 92,544,000 in January, while the number of long-term unemployed ticked slightly higher from 2,785,000 to 2,800,000.
Source:
BLS.gov
Filed under:
General Knowledge