Economy Added More Jobs Than Expected in May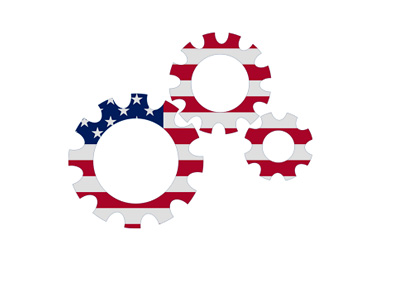 The BLS ("Bureau of Labor Statistics") of the United States Department of Labor released the jobs report for the month of May earlier today.
Heading into the report, most brokerages were expecting that the US economy would add about 225,000 jobs in May. The number ended up coming in higher than anticipated, as a total of 280,000 nonfarm payroll jobs were added.
The national unemployment rate, however, ticked higher from 5.4% to 5.5%. In May of 2014, the national unemployment rate was clocking in at 6.3%.
The labor force participation rate edged slightly higher to 62.9% in May, up 0.1% from the month before. The civilian labor force increased by 397,000 to 157,469,000, while the civilian noninstitutional population increased from 250,266,000 to 250,455,000.
The number of employed in the United States in May increased from 148,523,000 to 148,795,000 (+272,000), while the number of unemployed also increased from 8,549,000 to 8,674,000 (+125,000). The increase in the number of unemployed resulted in the national unemployment rate ticking higher by 0.1%.
The number of people not in the labor force (those people who are neither employed or actively looking for a job) decreased by 208,000 in May to 92,986,000.
-
The unemployment rate amongst adult men was unchanged in May (5.0%), while the unemployment rate amongst adult women ticked higher to 5.0%. The "Great Recession", which was also dubbed the "Mancession" by some due to the fact that many male-dominated industries (construction, etc) were hit particularly hard, saw the gap between adult men unemployment and adult women unemployment grow considerably. The gap, after a number of years, has finally been closed.
The unemployment rate for teenagers jumped 0.8% to 17.9% in May.
-
The U-6 unemployment rate, which is an alternative measure of labor underutilization that includes groups such as those who have part-time employment but want full-time work, was also unchanged in May after clocking in at 10.8%.
Source:
BLS.gov
Filed under:
General Knowledge