Price of Textbooks Has Far Outpaced Rate of Inflation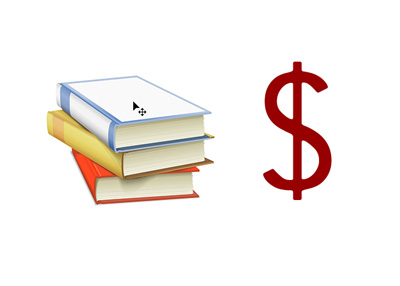 According to a new NBC News Report, the price of college textbooks in the United States has increased more than 1,000% since 1977.
According to the report, the price of college textbooks has increased 1,041% since 1977, far outpacing the rate of inflation in the country.
In the article, Nicole Allen, spokeswoman for the Scholarly Publishing and Academic Resources Coalition, claims that prices have continued to increase due to the fact that students are "captive consumers", meaning that they are forced to buy the books in order to successfully complete their courses, regardless of the price.
Practically anybody who has completed at least some post-secondary education can attest to the fact that college textbook prices are out of control. Who hasn't attempted to buy a used copy of a college textbook, only to be informed that there is a new edition and that the old textbook is now useless? Not only does it force a student to buy a new book, but it also dramatically decreases the value of used textbooks.
In addition, many college professors will self-publish their own textbooks and demand that their students purchase the books. In most cases, the professors will purposely come out with new editions of their textbooks in order to force students to purchase new books.
A number of web sites that sell, rent and trade college textbooks have popped up over the past number of years in order to try and solve the problem of increasing prices. The fact of the matter, however, is that professors and publishers still hold most of the cards, as they can render an older textbook largely obsolete by publishing a newer edition of the book.
-
Outstanding student loan balances continue to increase in the United States thanks to escalating tuition and textbook costs. This has left many millions of recent graduates around the country in a very unenviable financial predicament upon leaving school, and it has left millions more simply unable to attend college or university. The problem, however, doesn't seem likely to be solved, as tuition and book costs continue to rise.
Source: NBC News -
College Textbook Prices Have Risen 1,041 Percent Since 1977
Filed under:
General Knowledge