Markets Dive After Massive Gap Up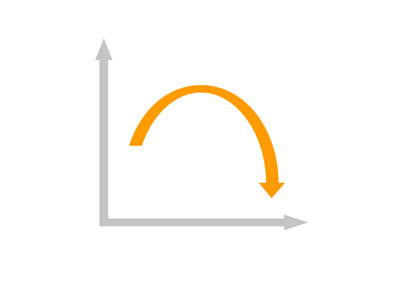 On both Friday and Monday, the Dow Jones Industrial Average traded down over 500 points. Monday was a particularly eventful day, as the average was down as much as 1,000 points before recovering to close down 588 points. The opening was crazy, as stocks like Facebook literally lost 3-4 points in a few seconds before recovering to as much as breakeven over the course of the day. The close of trading was worrying to some, however, as stocks sold off once again in the last hour of the day.
Tuesday saw a massive gap up in the major North American indexes as exchanges in Europe and Asia (except for the Chinese indexes) recovered. Stocks like NFLX and AMZN gapped up as much as 9% as investors poured their money back into the markets.
If you smelled a rat, give yourself a blue ribbon. A massive "bear trap" was sprung on the markets on Tuesday, as any investors who bought in premarket or off the open were forced to watch as the massive gap up in the DJIA, NASDAQ and S&P 500 ended up getting completely evaporated. As a matter of fact, the Dow Jones Industrial Average ended up trading down over 200 points on the day.
Amazon.com, for instance, gapped up from 463.37 to 487.49, only to close the day up just 3 points. Apple was the same story - an eight point gap up (from 103.12 to 111.07) was almost completely obliterated, as the $591 billion company ended the day up just 0.6%.
In the minds of some market observers, today's trading action was the worst thing that could have happened to the markets and likely sets up for some continued downside over the course of the week. The sell-off was particularly heavy during the last hour of the day, which may set up for more selling on Wednesday morning.
-
The markets continue to be very jittery right now thanks to worries over the state of China's economy. China's stock market has been a sight to behold over the couple of months, as their major indexes have plummeted even after some unprecedented intervening by the Chinese government. China, in many ways, is the straw that stirs the global economy, and their possible economic slowdown has sent global exchanges into a freefall.
One thing is for certain - these are certainly interesting times right now.
Filed under:
General Knowledge