Donald Trump To Be Interviewed By Bill O'Reilly and Sean Hannity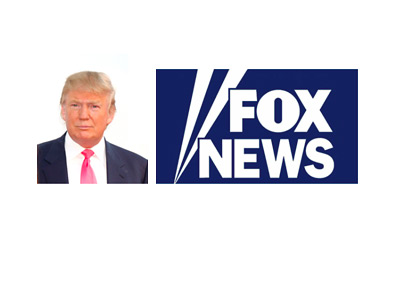 Fox News confirmed this weekend that GOP Presidential candidate Donald Trump will be sitting down for interviews with both Bill O'Reilly and Sean Hannity later this week.
Why does this matter?
The back-and-forth between the Trump campaign and Fox News has been one of the most interesting stories of the primary race so far. During the first GOP debate on Fox News last month, Trump took offense to some of the questions that Megyn Kelly asked. The first question posed to Trump was regarding his treatment of women in the past, while there were several other questions that were clearly meant to put Trump and his campaign on the defensive. Many people believed that Fox News was purposely trying to discredit Trump as a GOP candidate so that a more "reasonable" name, such as Jeb Bush, would rise to the top of the polls.
After the Fox News debate ended, Trump went on the attack against Megyn Kelly. According to multiple media reports, Trump and Fox News CEO Roger Ailes "struck a fragile truce" after the debate, which resulted in Trump continuing to appear on Fox News shows. Trump has been a ratings success so far, and Fox News certainly didn't want to miss out.
On August 24th, Megyn Kelly returned from vacation and Trump went on the attack once again. This led to a statement from Ailes in which he claimed that "Trump's surprise and unprovoked attack" was as "unacceptable as it is disturbing." Ailes also called for an apology from "The Donald".
Since Ailes' statement was released, Donald Trump has been "persona non grata" on Fox News. The Trump campaign has pressed on, with Trump appearing on practically every other news outlet in the United States. The Trump campaign continues to build momentum, with most polls having the polarizing Republican candidate for President at between 25-30% support amongst Republican and Republican-leaning supporters, far ahead of the likes of Jeb Bush and Marco Rubio.
-
In the end, the Trump campaign will benefit tremendously from appearing on Fox News, as they are the highest rated news channel in the country and have a very large right wing audience. Trump and Ailes seem to have had a thawing of relations recently, which has resulted in Trump being booked on both the O'Reilly and Hannity shows later this week.
Will the uneasy truce between Trump and Fox News hold? Do the "powers that be" at Fox News really want to see Donald Trump as the GOP Presidential candidate?
It will be interesting to see how the interviews end up panning out. One thing is for sure - they will both generate large ratings numbers.
Filed under:
General Knowledge