Rick Perry Withdraws For Second Straight Race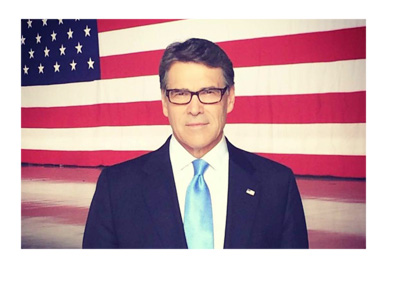 Earlier today, former Texas Governor Rick Perry became the first Republican candidate to formally withdraw from the Presidential race. In a speech given in St. Louis, Perry said that he was stepping aside "knowing our party is in good hands".
According to reports, Perry is suspending his campaign to become President due to a lack of funds. Campaigning to become President is a very expensive endeavour, and Perry failed to capture the amount of support necessary to continue funding his run.
This is the second straight election cycle in which Perry has attempted to win the Republican nomination. Perry got off to a strong start during the 2012 campaign and was actually, at one point, considered one of the favorites to win the GOP nomination. His campaign quickly cratered, however, after a number of gaffes, including a now infamous flub during a debate in which he forget the names of the Cabinet departments that he would eliminate if he became President.
This time around, Rick Perry never managed to rise out of obscurity. There were no surges of interest from GOP voters, as Perry remained solidly at the bottom of the pack for the entirety of his campaign. As a matter of fact, Perry missed out on his chance to appear at the first GOP debate in August and was scheduled to appear in a preliminary forum next week. In the end, Perry's campaign was clearly doomed for failure and he elected to pull the plug.
-
Rick Perry, who is currently 65 years old, will likely retire from politics after today's announcement. Perry served as the 47th Governor of Texas from December 21st, 2000 to January 20th, 2015, and is generally regarded as one of the most successful Governors in the history of the state. Perry, however, was unable to translate this popularity over to the national stage, as he failed in his two bids to become President.
Filed under:
General Knowledge