Uber, Xiaomi Top List of Companies With Valuations of Over $1 Billion Based on Fundraising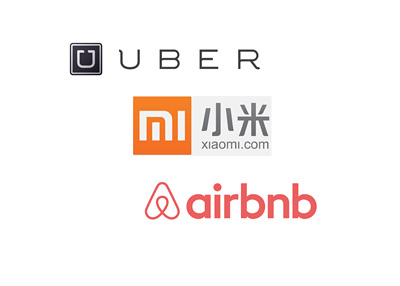 Are we in another bubble, or are valuations of over $50 billion for companies like Uber justified?
According to a recent Fortune.com article, Uber and Xiaomi top the list of the most valuable "unicorns" in the world. In case you weren't aware, a "unicorn" is a company that is worth more than $1 billion based strictly on fundraising.
Google was considered one of the first "unicorns", as their valuation was well in excess of $1 billion by the time that they eventually went public. Other more recent examples include Groupon and Facebook.
A decade ago, "unicorns" were relatively rare. These days, thanks to a strong technology market and low interest rates, "unicorns" are everywhere. In fact, Fortune.com listed hundreds of "unicorns" in their article, which I have linked to below.
-
According to Fortune, the world's most valuable "unicorn" is Uber, which is currently worth $51 billion. The company, which was founded in 2009, uses an app to connect people who need to be driven somewhere with people who use their own cars to fulfill trip requests. The drivers are paid directly through the application, while Uber takes a healthy cut. The company, which has come under fire from governments and taxi companies, continues to grow at a healthy clip.
The list of the top 5 most richly valued "unicorns" currently looks like this:
1. Uber, $51.0 billion
2. Xiaomi, $46.0 billion
3. Airbnb, $25.5 billion
4. Palantir, $20.0 billion
5. Snapchat, $16.0 billion
Other "unicorns" that are currently worth tens of billions of dollars include Flipkart and Elon Musk's "SpaceX".
-
Some people seem to think that we have entered a new era and that the valuations of these "disruptive" companies are justified.
Others think that this is just another bubble that will be popped and that the abundance of "cheap money" has pushed valuations to unsustainable heights.
Source: Fortune.com -
Unicorns
Filed under:
General Knowledge