Record Even More Phenomenal Given The State of the Music Business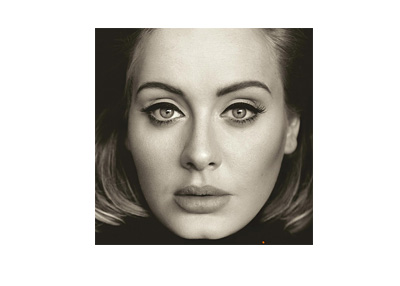 According to reports, Adele's new album "25" is set to break the one-week album sales record in the United States by a substantial margin. This achievement would be especially noteworthy given the current state of the music business, which has seen album sales (especially physical albums sales) decline dramatically over the past decade or so, thanks to new technologies and the popularity of streaming services such as Spotify.
In 2000, 'N Sync sold 2.4 million copies of their album "No Strings Attached" in its first week of release. Despite the popularity of acts such as Taylor Swift and others, no artist has come even close to breaking this record.
Adele's new album, however, is expected to push past the 2.5 million sales mark in the United States in its first week of release. Itunes has reported total downloads of over 900,000, while an estimated 1.5 million "physical" albums have been sold at retailers such as Target and Walmart.
-
This news is noteworthy for a few reasons.
To start, the sales that "No Strings Attached" garnered during its first week of release is a long-standing record that many people thought would never been broken. After all, the music industry has changed dramatically since 2000, and people simply aren't buying as many albums as they used to.
It is also important to note that Adele and her record company did not release "25" on streaming outlets prior to the album's release in stores. So, instead of streaming the album on a service such as Spotify, fans were forced to purchase the album on iTunes or at a brick-and-mortar location. Given the success of Adele's newest album, this will likely make other major artists consider a similar strategy going forward, which would obviously hurt the major music streaming services.
Lastly, the demographic that is purchasing Adele's new album skews to the older side, and many of these people still haven't fully given themselves to the idea of buying their music online. Over the past few years, we've seen certain established acts post big first week sales of their albums at brick-and-mortar retailers, as many of their fans still feel the most comfortable buying a CD at a store. This phenomenon is certainly playing out with the new Adele release as well.
-
Adele's phenomenally popular new release may cause significant changes in how major acts release their music going forward.
Source: NYTimes.com -
Adele's '25' on Track to Break Sales Record
Filed under:
General Knowledge