Cruz, Rubio Looking to Damage Trump's Momentum at Las Vegas Debate Tonight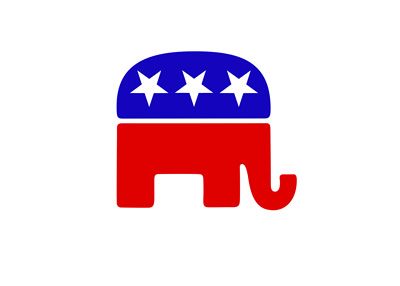 According to the most recent Washington Post/ABC poll, Donald Trump is a full 24 points ahead of second-place Ted Cruz heading into the GOP debate in Las Vegas later tonight.
Here are the numbers as of December 13th:
Donald Trump - 38%
Ted Cruz - 14%
Ben Carson - 11%
Marco Rubio - 10%
Jeb Bush - 7%
Chris Christie - 4%
Rand Paul - 3%
Mike Huckabee - 2%
Donald Trump has seen his numbers strengthen over the past month or so thanks to the terrorist attacks in Paris and San Bernardino, California. Trump's proposal to temporarily halt all Muslims coming to the United States, which has brought condemnation from many in his own party, has resonated with a large number of Americans.
-
In the past, Trump was seen as a sideshow who would eventually fade out by the end of the year. Trump, however, has shown amazing staying power and is currently enjoying a wide lead with the Iowa caucuses just a month and a half away. In short, Trump is enjoying a commanding lead heading into 2016, which is when leads start to really matter.
For this reason, expect Trump to get attacked from all angles at tonight's GOP debate in Las Vegas. Ted Cruz and Marco Rubio, in particular, are seen as having the most to gain in tonight's debate. There is a large contingent of the GOP who is petrified of Trump winning the nomination, and both Cruz and Rubio are trying to position themselves as the party's best alternative to "The Donald".
Donald Trump, on the other hand, will have to do his best to fend off the expected attacks from the likes of Cruz, Rubio and Ben Carson.
Those with single digit support, including Jeb Bush, Chris Christie and Rand Paul, will be using tonight's debate to try to recapture some of their lost momentum. With the calendar about to switch over to 2016, they are likely too far behind to make a substantial move at this point.
-
Donald Trump has surprised many with his resilience, especially in the face of numerous controversial comments.
Will Trump fare well at tonight's GOP debate, or will somebody else snatch away his momentum?
Source: Washington Post -
Washington Post-ABC News Poll, December 10th-13th, 2015
Filed under:
General Knowledge