Despite Recent Surge, Bernie Sanders Still Seen as Underdog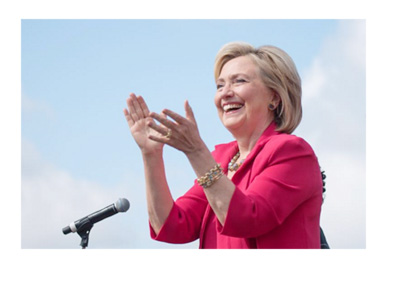 Despite a recent surge from Bernie Sanders, former Secretary of State and First Lady Hillary Clinton is still seen as the clear favorite to win the Democratic Presidential nomination, at least according to some of Europe's leading bookmakers.
The latest polling numbers surely have some in Hillary Clinton's camp nervously pulling at their collars, as Bernie Sanders has pulled within single digits of Clinton. A recent CBS/NY Times poll has Sanders within 7 points of Clinton (48% to 41%), while other polls have Sanders within a range of 8-12 points. This is quite an abrupt turnaround, as Clinton was up by more than 20 points just a month ago and seemed to have the race in hand. Momentum, however, has completely shifted away from Clinton as she continues to be dogged by the email server scandal and the general feeling that she is too much a part of the "establishment", while Bernie Sanders is seen as anti-establishment.
-
Despite the recent surge from Sanders, Hillary Clinton is still the clear favorite to win at some of Europe's leading European sportsbooks.
Paddy Power, for instance, currently has these odds for the Democratic nomination:
Hillary Clinton, 2/9
Bernie Sanders, 3/1
Martin O'Malley, 100/1
Martin O'Malley, who has never gotten above 5%, has tailed off in recent weeks and is likely close to pulling out of the race. This leaves just Hillary Clinton and Bernie Sanders to battle it out for the Democratic Presidential nomination, while names such as Donald Trump, Ted Cruz and Marco Rubio engage in a bruising battle for the Republican nomination.
-
In July of 2015, Hillary Clinton enjoyed a 50 point lead over Bernie Sanders and seemed to be in no danger of losing the nomination. As we saw in 2008, however, many voters are supporting the candidate who is not seen as being part of the "establishment", which has helped propel Sanders to roughly 40% support amongst Democratic voters.
In 2008, Hillary Clinton was wiped out by a rampaging Barack Obama. Will 2016 prove to be a repeat? European bookmakers don't think so, though Hillary Clinton and her camp may be decidedly less confident about their chances.
Filed under:
General Knowledge