$61.9 Million Spent on Pro-Jeb Bush Advertisements Through February 14th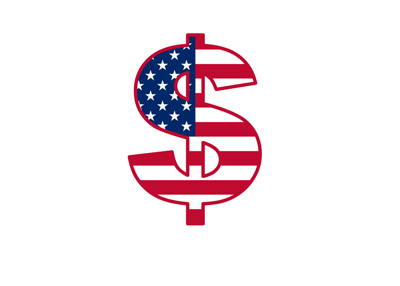 According to a recently released report from the Wesleyan Media Project, a total of $170.8 million was spent on TV advertisements for the 2016 Presidential campaign through the first 1 1/2 months of the year. This includes money spent by individual campaigns and money spent by supportive outside groups, such as SuperPACs.
From January 1st to February 14th, $61.9 million was spent supporting the Jeb Bush for President campaign. This money did not have the intended impact, as Bush officially pulled out of the race last week following a subpar showing in South Carolina.
Donald Trump, who is self-funding his campaign and looking like a near-lock to win the Republican nomination, spent $6.6 million through the first six weeks of the year. This $6.6 million resulted in the airing of 11,459 pro-Trump advertisements on broadcast television, national network and national cable television.
Marco Rubio and pro-Rubio outside groups spent a total of $35.3 million from January 1st to February 14th. As of this moment, Rubio is battling Ted Cruz for the #2 spot in the Republican race.
The remaining Republican candidates and their supporting groups have spent $11.2 million (Kasich), $10.6 million (Cruz) and $4.3 million (Carson) respectively.
-
The Democratic side of the race is much more interesting when it comes to ad spend.
Heading into the race for the Democratic Presidential nomination, most people assumed that former Secretary of State Hillary Clinton would enjoy a tremendous money advantage. This has not proven to be the case, as the Bernie Sanders campaign has proven to be remarkably adapt at raising funds. The total ad spend through February 14th proves this, as the Clinton campaign has spent $20.8 million on TV advertisements while the Sanders campaign has spent $20.1 million.
-
Of the outside groups that have been advertising so far this election cycle, the "Right to Rise USA" group, which supported Jeb Bush's bid for President, has spent the most money so far this year at a staggering total of $57.6 million. The next biggest spend belongs to the Conservative Solutions PAC, which has shelled out $16.7 million supporting Marco Rubio's bid.
Source: Wesleyan.edu -
Clinton and Sanders Even in Ad War, Cruz and Rubio Gain on Bush in S. Carolina
Filed under:
General Knowledge