Mitt Romney Lambasts GOP Presidential Nominee Front-Runner Donald Trump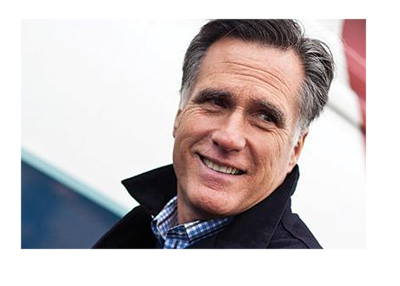 Former Massachsetts Governor and 2012 GOP Presidential nominee Mitt Romney delivered a scathing attack on Donald Trump earlier today during a speech at the Hinckley Institute of Politics at the University of Utah.
Over the course of the 17 minute speech, Romney hit Trump on a number of different topics, ranging from ISIS to his plans for the economy to his various failed businesses. Romney, who called Trump a "phony" and a "fraud", said that Trump's economic policies would send the United States into a deep recession and that his plans for the Middle East would destabilize the region even more.
Romney also pointed out that Trump has had multiple failed businesses over the course of his career, ranging from Trump Airlines to Trump University to Trump Steaks. According to Romney, Trump is basking in the glow of his successful business career while not properly acknowledging his various failures along the way.
Romney, who is also a very wealthy man, said that Donald Trump should release his tax returns immediately. Trump has said that he can't do that as his returns are currently being audited. Romney said that Trump should release his back tax returns that are no longer being audited, but that he won't because Trump is likely "hiding something".
-
Mitt Romney won the GOP Presidential nomination in 2012 and ended up losing to President Barack Obama in the general election.
As Donald Trump's polling numbers started to rise, many in the GOP establishment called on Mitt Romney to throw his hat into the ring and once again run for President. There are rumors that Romney may still enter the race, though it seems as though he will be more content to use his standing within the party to try and hurt Trump's chance of winning the election. According to Romney, the Republican party membership needs to vote strategically in upcoming primaries and caucuses in order to thwart Trump's chances of winning the nomination.
-
Early on in his speech, Mitt Romney said that Marco Rubio or Ted Cruz or John Kasich should be the nominee, and not Donald Trump.
This is how far the situation has come at this point. Many members of the Republican party are so afraid of Donald Trump winning the nomination that they would rather Ted Cruz win, despite the fact that the Texas Senator is loathed by many in his party.
-
Romney's speech was delivered a few hours before the GOP debate on Fox News, which is going to feature the return of Donald Trump to the channel. With everyone gunning for Trump at this point and Romney's words still ringing in the ears of millions of Americans, the debate should provide for some compelling television.
Source: NYTimes.com -
Transcript of Mitt Romney's Speech on Donald Trump
Filed under:
General Knowledge