Clinton, Trump Continue To Extend Their Leads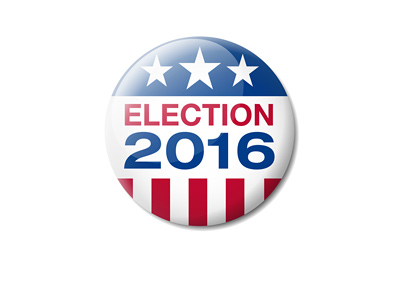 Polls answer the question of "who do you want to win?", while money answers the question of "who do you think will win?".
For instance, millions of Americans want Bernie Sanders to win the Democratic nomination. The money side of the equation, however, tells a much different story, as Hillary Clinton is seen as a near-lock to win the nomination.
To get a handle on the money side of things, a person can look to the European sports books to see which candidate should win the nomination. After all, this is real money that is being wagered, which results in most people throwing their own biases out the window.
-
According to the major European sports books, Hillary Clinton is a near-lock to win the Democratic nomination. Here are the odds as of this moment:
Hillary Clinton, 1/20
Bernie Sanders, 10/1
Joe Biden, 25/1
Here are the implied odds for each candidate to win, based on these odds:
Hillary Clinton, 95.24%
Bernie Sanders, 9.09%
Joe Biden, 3.85%
-
Here are the odds to win the Republican nomination - as you can see, things are a bit closer:
Donald Trump, 2/7
Ted Cruz, 6/1
John Kasich, 6/1
Paul Ryan, 40/1
Mitt Romney, 40/1
Here are the implied odds of each candidate winning:
Donald Trump, 77.52%
Ted Cruz, 14.29%
John Kasich, 14.29%
Paul Ryan, 2.44%
Mitt Romney, 2.44%
-
In case you were wondering, Hillary Clinton is currently 4/9 to win the US Presidential election in November, while Donald Trump is currently sitting at 5/2. The remaining options:
John Kasich, 20/1
Bernie Sanders, 22/1
Ted Cruz, 25/1
Joe Biden, 50/1
Mitt Romney, 100/1
Paul Ryan, 100/1
Filed under:
General Knowledge