Leicester City Defies All Odds To Win EPL Title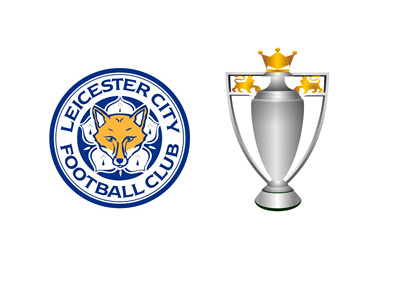 Earlier today, one of the greatest stories in the history of sports reached its conclusion after Leicester City won the English Premier League title. A 2-2 draw between Tottenham Hotspur and Chelsea cinched the result, and Leicester City was declared the winners of the EPL title.
To some people in North America, Leicester's victory may seem unremarkable.
Let's rewind a bit to show just how unbelievable this victory was for Leicester City.
Prior to the season getting underway, Leicester City was 5000-1 to win the English Premier League title at some major European sportsbooks. This means that a successful $20 wager on Leicester City would have netted a cool $100,000.
Let's put these odds into some perspective.
According to ESPN.com, the Minnesota Timberwolves were 5000-1 to win the NBA title this season, AFTER they started out the year 14-35.
The 1999 St. Louis Rams, who are considered one of the unlikeliest NFL champions in the history of the league, were 300-1 to win the Super Bowl when the 1999 season got underway.
Buster Douglas was a 42-1 underdog to beat Mike Tyson in 1990. The 1980 US Men's Olympic hockey team, dubbed the "Miracle on Ice", was 1000-1 to win the gold medal prior to the Olympics getting underway. These results, as unexpected as they were, still don't compare to Leicester winning the EPL title.
-
The English Premier League doesn't have anything in the way of salary parity. Prior to this season getting underway, teams like Chelsea and Manchester United had payrolls of over 200 million pounds, while Leicester City spent just 48.2 million pounds.
Despite teams like Chelsea and Man City being loaded with superstar players, Leicester City still managed to finish at the top of the league. It was truly one of those once-in-a-lifetime situations that makes sports so wonderful.
-
Thanks to their EPL title, Leicester City is set to rake in the cash next season.
Due to finishing first in the league, Leicester City will receive the largest share of the English Premier League TV revenue next season. In addition, as a result of their win, Leicester will enter the Champions League tournament in 2016-17, which will result in an even larger windfall.
All told, Leicester's title is worth an estimated 170 million pounds for the club just for next season, not including increased merchandise sales, ticket sales, etc.
It's a great day to be a Leicester City fan and an even better day to be a Leicester City owner.
Filed under:
General Knowledge