Famously Tech-Averse Berkshire Hathaway Creates Waves With Apple, Yahoo! Talk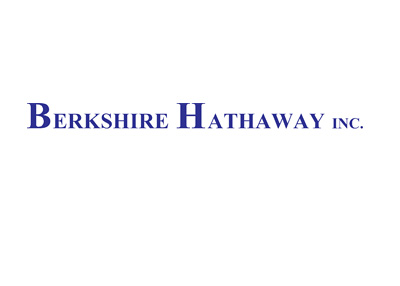 Warren Buffett has famously said that he won't invest in something if he doesn't understand the business.
This has led Buffett to invest in railroads, newspapers and insurance companies over the course of his phenomenal career. The mantra of "invest in what you know" has worked exceptionally well for Buffett and Berkshire Hathaway's shareholders, as the company has easily bested the returns of the S+P 500 over the course of Buffett's vaunted career.
-
The market was left scratching its head in recent weeks, however, after Berkshire Hathaway purchased a stake in Apple Inc. and was linked to a possible purchase of Yahoo's core business.
How could Buffett, who has been extremely wary about investing in technology companies in the past, possibly be considering a purchase of Yahoo! His buy of Apple made more sense, as Buffett has invested in companies like IBM in the past, but Yahoo?!?
-
Let's start with Apple Inc.
Warren Buffett still handles the "big deals" for Berkshire Hathaway, but he also has a couple of managers who will take smaller positions in companies.
Berkshire Hathaway's purchase of Apple was completed by one of Berkshire Hathaway's portfolio managers, and not by Buffett himself. The size of the purchase (roughly $1 billion) speaks to this fact, as Buffett's purchases tend to be considerably larger.
The rumored involvement in the purchase of Yahoo! was more bizarre, though easily explainable.
According to reports, Berkshire Hathaway would simply be helping to finance a Dan Gilbert (Quicken Loans, Cleveland Cavaliers) led purchase of Yahoo's core business assets. Warren Buffett would not be considering an outright purchase of Yahoo's assets - instead, he would simply be the money man. Like he always does, Buffett would be doing the deal on his terms, with strong returns on his invested capital and various safeguards negotiated ahead of time.
Buffett has done deals similar to this in the past - Berkshire Hathaway has access to mountains of capital, and Buffett has been willing to help finance deals in the past, though on very favorable terms for Berkshire Hathaway. A proposed purchase of Yahoo's core assets would be no different.
-
Though the purchase of Apple and the rumored purchase of Yahoo's core business assets seemed very unlike Buffett, they are both easily explainable.
Filed under:
General Knowledge