GOP Convention To Kick Off Monday in Cleveland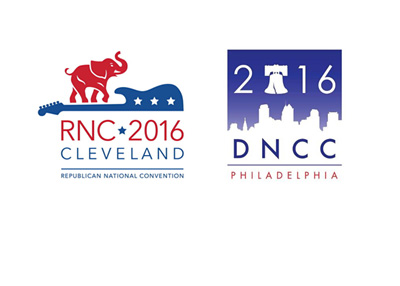 According to NBC News, Hillary Clinton, the presumptive Democrat nominee, leads Donald Trump, the presumptive Republican nominee, by five points in a nationwide NBC News/Wall Street Journal poll. The poll was conducted shortly before Donald Trump chose Mike Pence as his running mate.
-
On Monday, the GOP convention will get underway in Cleveland. The speaker list ranges from the expected to the surprising to the bizarre, as Ted Cruz, Dana White, Antonio Sabato Jr., Scott Baio, Peter Thiel, Gov. Chris Christie and Speaker of the House Rep. Paul Ryan are all expected to speak.
The Democratic convention will follow the week after, with the complete list of speakers still yet to be released.
-
With all eyes on the two conventions, you can safely assume that polling numbers be in a state of flux as the two parties roll out their speakers.
As it stands right now, the Democrats hold a five point lead over the Republicans. Clinton has a significant advantage over Trump in a number of key areas, including African Americans (84 to 7%), younger voters aged 18-29 (55 to 32%) and women (52 to 37%). Trump, on the other hand, is polling strongly amongst white voters (50 to 37%) and men (46 to 39%). The Republicans will obviously look to make significant inroads into the female vote in the months leading up to the election.
-
The strength of the Libertarian Party (11% nationally) and the Green Party (6%) speaks to the incredible amount of disdain that the American public has for the Republican and Democratic candidates. Both Trump and Clinton have a significant number of detractors and this is being shown in the 17% of the population that wants neither to become President.
-
Donald Trump faces a multi-headed challenge right now, as he needs to make a dent in Hillary Clinton's national polling numbers while also uniting the Republican Party behind him. According to the polling data from NBC News/WSJ, only 38% of GOP voters are happy with Trump as their nominee.
Source: NBC News -
Poll: Clinton Keeps 5-Point Head Over Trump Heading Into Conventions
Filed under:
General Knowledge