Buffett Challenges Presidential Candidate To Release His Tax Returns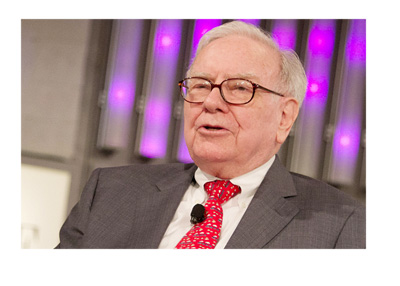 Warren Buffett, the "Oracle of Omaha" and one of the world's richest people, took on Republican Presidential Donald Trump during a Hillary Clinton campaign stop in Omaha, Nebraska on Monday.
Buffett, who has said that he is voting for Democratic candidate Hillary Clinton, introduced Clinton at a rally yesterday.
Before Clinton took over the microphone, Buffett took Donald Trump to task on numerous issues, including:
1) Tax Returns. Trump has refused to release his tax returns as they are currently "under audit". Buffett offered that his returns are being audited as well and that there is absolutely nothing preventing Trump from making his returns available to the public. Buffett offered that the only reason why Trump wouldn't release his returns is because there is something in them that he doesn't want the public to see.
2) Trump's Businesses. Warren Buffett argued that if one had invested in the company formed to hold Donald Trump's casino interests, they would have received back less than 10% of their investment. Buffett takes a dim view of Donald Trump, the Businessman.
3) Trump's "I'm the One to Fix This" Mentality. Warren Buffett also took issue with Trump's contention that he is the only man to fix the country.
-
Donald Trump was fairly muted in his comments towards Warren Buffett on Tuesday, simply saying that he "doesn't care about Warren Buffett".
-
The Democrats have been rolling out pro-Hillary billionaires this week to help take on Donald Trump.
Dallas Mavericks owner Mark Cuban, who was entertaining a Vice Presidential run earlier this year, eviscerated Trump at a rally in Pittsburgh this past week. The Democrats followed up with Buffett on Monday.
-
Following a post-Republican Convention bump in the polls, Donald Trump has been on the defensive over the past week or so and has seen his numbers slip.
--
Photo:
Fortune Live Media
Filed under:
General Knowledge