Hillary Clinton Surges To Sizeable Lead in Many Major Polls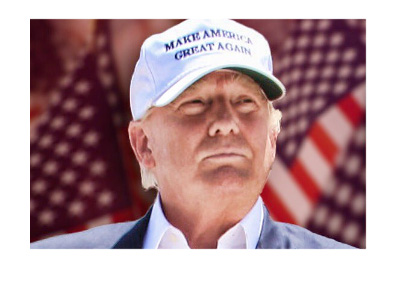 Even the heartiest of Donald Trump supporters can agree on one thing - this was a terrible week for the Republican Presidential candidate.
Shortly following the conclusion of the Democratic National Convention, Donald Trump started a slide that many feel will be nearly impossible to come back from. This was a week that was filled with gaffes for the Trump campaign, however nothing touched the war of words that he engaged in with the parents of Army Capt. Humayun Khan. Many Republicans, especially veterans and those who strongly support the military, were outraged that Trump would engage in such hostility with the parents of a dead US soldier. The outcry was so bad, in fact, that there has been a movement to get John McCain to rescind his endorsement of Trump.
A number of prominent figures, including Warren Buffett, Meg Whitman and Mark Cuban, have come out in support of Hillary Clinton this week.
-
The main criticism of Donald Trump, especially after the events of the past week, seems to be that he just doesn't seem "Presidential" enough to live in the White House.
Many view Trump as a loose cannon, and it seems as though many independent voters are either voting for Hillary Clinton or the Libertarian or Green parties.
-
Every single major poll right now has Hillary Clinton up against Donald Trump, while some polls (McClatchy/Marist, Fox News) have Clinton up by double digits.
The divide in the Republican Party over Donald Trump has been exposed for the entire world to see over the past week. With such acrimony in the party, prominent Democrats are taking the unprecendented step of reaching out to Republicans in order to ask their support.
-
According to oddsmakers, Hillary Clinton is currently about 1/3 to win the election in November.
Can Donald Trump do anything to turn the tide at this point, or is he on the verge of a massive defeat in November?
Filed under:
General Knowledge