Yellen: Case For Interest Rate Hike Has Strengthened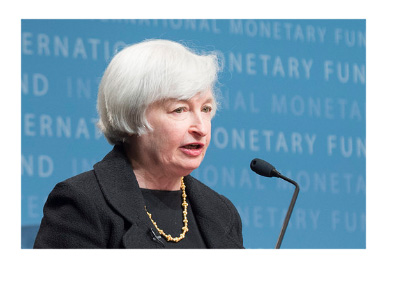 With the post-"Brexit" turmoil and one month blip in the nation's job numbers quickly fading away in the rear-view mirror, Federal Reserve Chair Janet Yellen has become more bullish on potential interest rate increases in the months ahead.
Earlier today, during a gathering of central bankers and others in Jackson Hole, Wyoming, Yellen stated that the case for a rate hike in the United States has strengthened in recent months thanks to continued improvements in the labor market and expectations for continued economic growth. The dollar rallied against many other currencies on this news, as it means that at least one interest rate increase is likely coming as soon as September.
The market is eyeing a potential interest rate increase at the Fed's December meeting, as the market has priced in about even odds of a hike taking place at this time. Last December, the FOMC raised interest rates for the first time in nearly 10 years following a period of unprecedented turmoil in the economy.
The United States desperately wants to normalize their interest rates so that they have more weapons to battle any future recessions, though returning rates to normal has been easier said than done. There are geopolitical risks that are always present, plus the US economy needs to be watched very closely to prevent the nation from slipping into another recession. On top of all of that, many S&P 500 companies see their earnings suffer when the US dollar is strong.
-
With the prospect of another interest rate hike looming, the markets continue to trend higher. Investors seem to be more emboldened by a strengthening economy than they are concerned about the prospect of rising interest rates and their impact on the investability of equities.
--
Photo:
IMF
Filed under:
General Knowledge