Deficit Up From $439 Billion Last Year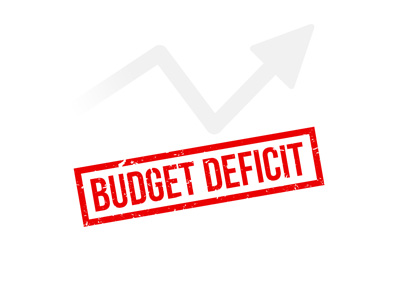 The Presidential race between Republican nominee Donald Trump and Democratic nominee Hillary Clinton has been long on insults and scandals, but scarce little time has been spent discussing issues such as the nation's debt load.
Earlier today, the Treasury Department revealed that the United States posted a deficit of $587 billion for the 2016 fiscal year, up from the $439 billion that was posted the year before. Revenues grew 1% to $3.267 trillion, while outlays grew 5% to $3.854 trillion. The Treasury Department revealed that mandatory spending on Social Security and Medicare was a big reason for the 5% increase in expenses.
The 2016 deficit was 3.2% of the country's gross domestic product, up from 2.5% the year before.
-
This was the first time that the US deficit has increased since 2011, when the deficit ticked slightly higher from $1.294 trillion to $1.299 trillion.
When President Obama took office in 2009, the US economy was in a terrible place thanks to the "Great Recession". Jobs were being lost at an alarming rate as the world's credit markets dried up and US consumers closed shut their wallets and purses. This landed a crippling blow on the economy, which resulted in the country posting four straight trillion dollar deficits. The US national debt load spiked as a result and currently sits at roughly $20 trillion.
While the nation's deficit totals have been reduced over the past couple of years, the Congressional Budget Office estimates that these numbers are about to start increasing rapidly once again, unless changes are made by the incoming President and Congress. If things continue along their current course, the CBO estimates, the nation's deficits will trend back towards a trillion dollars per year.
-
Despite any claims to the contrary by either of the two Presidential candidates, there seems to be virtually no chance of the US balancing its books anytime soon. Instead, keeping the deficit-to-GDP ratio within a reasonable range seems like a much more reasonable goal.
In short - the long string of deficits that the United States is currently experiencing is not likely to end anytime soon.
Filed under:
General Knowledge