Reuters: Chipotle Setting Up For Defense Against Bill Ackman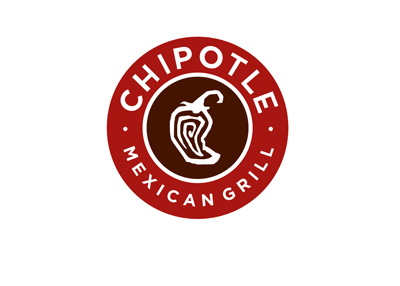 Chipotle, the much-maligned burrito company, is reportedly setting up its defense in an anticipated battle against Bill Ackman, the much-maligned investor.
Earlier this year, Bill Ackman of Pershing Square Capital Management LP raised many eyebrows when he announced that his fund had purchased a 9.9% stake in Chipotle Mexican Grill Inc. The news came as a surprise as Chipotle is currently in the midst of a prolonged downturn thanks to an E-Coli outbreak that has savaged their business.
After another weak earnings report, executives at Chipotle are seemingly on high alert that Ackman will become more aggressive with his demands on the company. According to Reuters, Chipotle has been lining up the pieces to properly defend itself against Ackman, including the hiring of investment banks Goldman Sachs and Morgan Stanley, law firm Wachtell, Lipton, Rosen + Katz LLP and crisis public relations firm Joele Frank.
Ackman is an activist investor who is known for his very acrimonious public battles involving companies that he has either invested in or bet against. Who can forget Ackman's battles against Herbalife and Valeant Pharmaceuticals, just to name a few? If these companies are any indication, Ackman will be wanting to get very hands-on with Chipotle, and this will likely happen sooner rather than later.
-
It stands to reason that Ackman will look to make changes to Chipotle's board and change the way that the company does business. Whether or not company executives are open to these changes remains to be seen, though their recent hires would certainly seem to indicate that they will look to spurn Ackman's advances.
-
When Ackman purchased his stake earlier in the year, a number of analysts openly wondered what he saw in the company. The bloom has almost completely come off of the Chipotle rose, as they have struggled mightily to bring customers in the doors following their E-Coli outbreak. The company is relying on expensive promotions to keep customers coming, and their food preparation costs have gone up as a recent of the disease outbreak. In addition, there don't seem to be any companies that would be looking to purchase Chipotle at this time.
-
Bill Ackman seems to know something that the rest of us don't, and it will be interesting to see how any fight between Chipotle and Ackman ends up going down.
What is almost certain is that Ackman can not afford to make another mistake, as his funds are already struggling mightily thanks to Valeant and Herbalife. Expect Ackman to be very aggressive with Chipotle, especially after the company recently reported another weak earnings report.
Source: Reuters.com -
Exclusive - Chipotle builds team to defend against activist investor Ackman - sources
Filed under:
General Knowledge