Verizon May Look to Negotiate Lower Price or Walk Away Altogether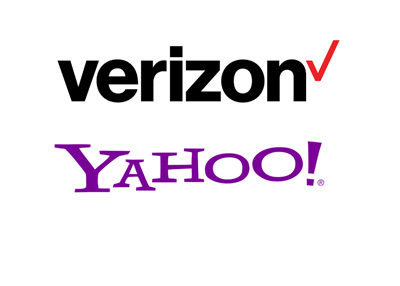 Could the revelation of another major hack at Yahoo! imperil its pending deal with Verizon?
Earlier this week, Yahoo! revealed that an "unauthorized third party" stole data associated with more than one billion user accounts in August of 2013. This came just a few months after Yahoo! revealed a separate account breach that compromised the data of roughly 500 million users. Yahoo! said that the two incidents are likely unrelated.
After this week's news, shares of Yahoo! traded lower. After all, the company is in the midst of trying to close a deal to sell its core assets to Verizon for $4.85 billion, and Verizon has to be very concerned about the most recent breach. How much have these two breaches impacted Yahoo's business and brand? That is the question that Verizon must be asking themselves right now.
Verizon essentially has three options at this point, two of which would be very bad for Yahoo's shareholders:
1) Continue with the deal as is
2) Negotiate a lower price
3) Walk away from the deal altogether
The two data breaches at Yahoo! would seemingly constitute a material adverse change, which would likely give Verizon the right to negotiate a lower price or walk away altogether (this is just speculation, of course). There have been reports that Verizon will look to negotiate a $1 billion decrease in the purchase price, which would obviously be significant for Yahoo! and its shareholders. Verizon walking away from the transaction altogether would be absolutely disastrous for Yahoo!, as you would have to assume that their assets would be considered toxic by other potential suitors.
Marissa Mayer, for her part, has been silent this week.
-
The market is pricing in a possible discount for Yahoo's core assets. It seems hard to imagine that Verizon will end up paying $4.85 billion for the assets - shareholders for Verizon would likely question their company's leadership if they weren't able to negotiate some sort of a significant discount.
For Yahoo! CEO Marissa Mayer, this has been another embarrassing week and she likely can't wait until the deal finally closes so that she can wash her hands of the situation.
Filed under:
General Knowledge