President Obama Speaks on His Presidency in CNN Exit Interview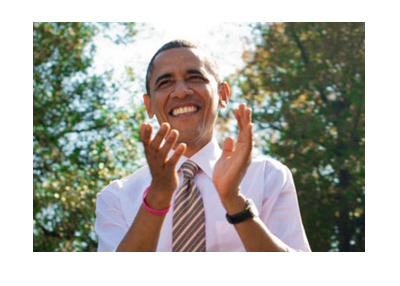 According to outgoing President Barack Obama, things would have gone differently if it had been him running against President-elect Donald Trump in the recently passed Presidential election.
In an exit interview conducted with CNN, President Obama stated that he believes that he could have "mobilized a majority of the American people" to rally around him and his vision for the country if he had been allowed to run for a third term in office.
Obama went on to say that in "conversations that I've had with people around the country, even with some people who disagreed with me, they would say the vision, the direction you point towards is the right one".
-
President-elect Donald Trump shocked the world by defeating former Secretary of State Hillary Clinton in November to win the Presidency. Donald Trump will be sworn in as the 45th President of the United States in January.
For the entirety of the Presidential race, Hillary Clinton was the favorite to win, according to polling data. The media was left with egg on their face after Donald Trump ended up winning the Electoral College by a significant margin, sending Hillary Clinton to another embarrassing defeat.
Many people questioned the Democrats' choice of Hillary Clinton as their nominee, especially given the fact that she is so deeply unpopular in the United States. Throw in her ties to Wall Street and some unsavory scandals in her past, and you had a candidate who was ripe to be toppled by a populist candidate.
President Obama, on the other hand, has remained fairly popular and has been relatively free of scandal during his eight years in the White House. Would President Obama have been the perfect candidate to battle President-elect Trump? Would President Obama have appealed to sections of the population who were relatively turned off by former Secretary of State Hillary Clinton?
President Obama seems to think that he would have been the person to defeat President-elect Trump, had he been allowed to run for a third term? What do you think?
Source: CNN.com -
Obama's Exit Interview: I could've won again
Filed under:
General Knowledge