President-Elect Donald Trump Looks Ahead To Inauguration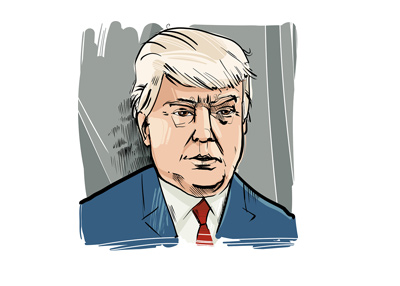 2016 was an undeniably unbelievable, bizarre and sad year.
Many people are extremely anxious to turn the page to 2017, as the current year was one that was filled with strife, death and chaos across the world.
Heading into 2016, practically nobody thought that Donald Trump would be able to win the Presidency in November. Despite his gains in the race for the Republican nomination, there was still an 800 pound gorilla waiting for him at the finish line - former Secretary of State Hillary Clinton. Trump may end up with the nomination, many people thought, but Hillary Clinton was going to easily handle him in the Presidential election.
As we now know, Donald Trump defied the critics and polling numbers to defeat Hillary Clinton. In just a few short weeks, Trump will be officially sworn in as the 45th President of the United States.
-
Instead of quietly preparing for his time in the White House, President-elect Trump has remained active on Twitter, speaking out on a number of different topics, including Russia, jobs leaving the United States and President Obama.
It is no secret that there are many people, both Democrats and Republicans, who are not happy with Donald Trump occupying the White House. There were a number of high-profile members of the Republican party who refused to endorse Trump, and Democrats remain shocked and infuriated with his victory over Hillary Clinton.
In one of his last Tweets of the year, Trump had a message for these people:
"Happy New Year to all, including to my many enemies and those who have fought me and lost so badly they just don't know what to do. Love!"
-
Regardless of how you feel about the new President-elect in the United States, one thing is for sure - there are interesting times ahead for the country and world.
Filed under:
General Knowledge