Twitter China Boss Kathy Chen Departs After Just Eight Months on the Job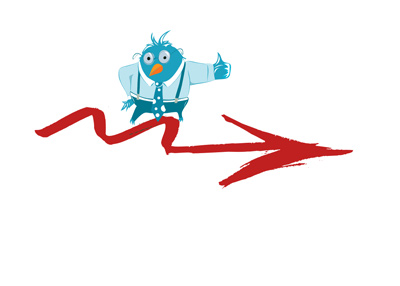 If you are a shareholder in a company, pretty much the last thing that you want to see is a mass exodus of executives heading out the door.
One of the main planks of Warren Buffett's investment philosophy is choosing a company with great management. In the case of Twitter, many of their members of management are heading out the door, which has to be worrying to its shareholders.
Earlier today, Twitter China boss Kathy Chen announced that she was leaving the company after just eight months.
Here are some of the positions at Twitter which had to be filled in 2016 due to departures:
VP of Product
VP of Global Media
VP of Engineering
GM of Vine
VP of Human Resources
VP of Commerce/Global Media
VP of Business Development
VP of Communications
COO/Head of Sales
VP of Global Online Sales
CTO
Product VP
-
Twitter is clearly struggling as a company right now - you can look straight to their stock price as evidence of that.
With companies like Facebook, Amazon and Google doing extremely well right now, Twitter is having to pay out considerably higher sums to land top talent. This has had a negative impact on Twitter's earnings statement.
-
In 2016, Twitter was extremely volatile thanks to the prospect of a potential takeover of the company. Just a few months ago, companies like Disney, Google and Salesforce were seen as potential landing spots for Twitter.
Filed under:
General Knowledge