Trump's First Jobs Report: 235,000 Jobs Added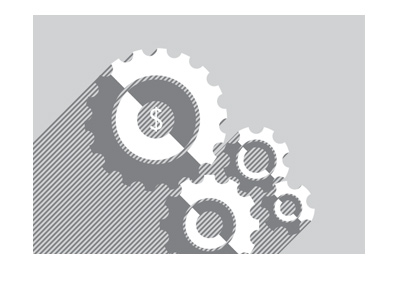 The first full month of President Donald Trump produced a total of 235,000 new nonfarm payroll jobs and an unemployment rate of 4.7%, according to the February jobs report that was released by the Bureau of Labor Statistics earlier today.
This number easily topped economist expectations of roughly 200,000 jobs added for the month and virtually assures the country of a rate hike at the upcoming March FOMC meeting. In addition, the possibility of additional hikes throughout the rest of the year also increased with today's jobs report.
-
The number of employed Americans increased by 447,000 to 152,528,000 in February, while the number of unemployed fell by 107,000 to 7,528,000. The labor force participation rate increased from 62.9% to 63.0%, while the unemployment rate dropped from 4.8% to 4.7%.
The number of Americans "not in the labor force" (meaning, neither employed or unemployed) fell by 94,366,000 to 94,190,000.
The unemployment rate for adult men fell from 4.4% to 4.3%, while the unemployment rate for adult women also fell from 4.4% to 4.3%.
The U-6 unemployment rate, which is an alternative measure of labor underutilization, fell from 9.4% to 9.2%. This number includes a number of people that are not included in the "official" unemployment rate, including discouraged workers and those who have part-time work but want to work full-time.
-
The biggest takeaway from today's news is that a March interest rate increase is a virtual certainty and two additional hikes this year are a distinct possibility as well.
The markets liked the report, as the DJIA, NASDAQ and S&P 500 all finished higher on the day.
Filed under:
General Knowledge