President Trump Calls For $54 Billion Increase in Defense Spending in 2018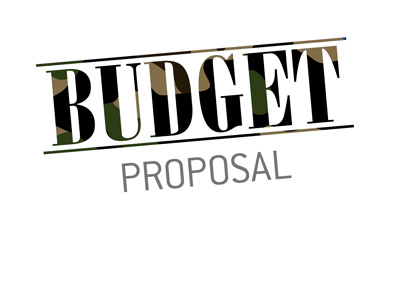 Earlier today, the Trump Administration released their budget proposal for 2018. The "budget blueprint" was released on Whitehouse.gov earlier today in the form of a document titled "America First: A Budget Blueprint to Make America Great Again".
The biggest single takeaway from the budget proposal is that the Trump administration is proposing a $54 billion increase in military spending in 2018 that will be offset by cuts elsewhere.
Here is a small sampling of the independent agencies that would see their budgets completely cut under Trump's budget:
African Development Foundation
National Endowment for the Arts
Legal Services Corporation
Corporation for Public Broadcasting
In addition, the Trump budget would implement "deep cuts to foreign aid" as "it is time to prioritize the security and well-being of Americans, and to ask the rest of the world to step up and pay its fair share".
Trump goes on to say that "many other Government agencies and departments" will also experience cuts, and that these cuts will be "sensible and rational".
-
In addition to increasing military spending, the Trump budget also puts forward these priorities:
-increasing the budget for immigration enforcement
-allocating resources to the building of a wall on the US/Mexico border
-increasing funding to address violent crime and reduce opioid abuse
-"keeping more of America's hard-earned tax dollars here at home"
-
Members of Congress from both parties have stated that there is no way that this budget will get the necessary votes to pass in its current form.
Some Republicans believe that the cuts to foreign aid are too severe, while many Democrats are opposed to practically every line of the budget.
Source: WhiteHouse.gov -
2018 Trump Budget Proposal
Filed under:
General Knowledge