Amazon Will Stream 10 Thursday Night Football Games as Part of Deal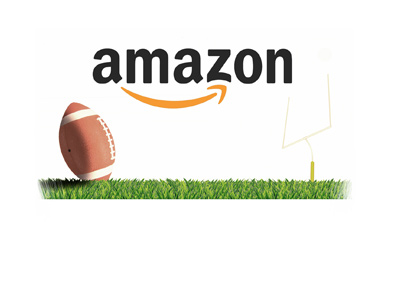 According to multiple media reports, Amazon.com has won the rights to stream 10 NFL Thursday Night Football games next season.
The price tag for the deal is "roughly" $50 million, which would represent a 5x increase from the amount that Twitter paid to stream the games last season.
According to reports, multiple companies bid to secure the rights to stream the NFL's Thursday Night Football games, including Facebook, Twitter and Amazon. In the end, Amazon ended up winning out due to the strength of their bid.
-
Amazon will reportedly make the 10 streams available to members of their Prime service in the United States.
Over the past number of years, Amazon has been looking to add value to their Prime membership service by including streaming movies, TV shows and now sports content. Amazon has been looking to make inroads into Netflix's chokehold on the streaming content market, and showing NFL content will certainly help them do so.
This is also an interesting move as it likely starts the process of streaming companies such as Amazon and Netflix moving into the airing of live sports content. With companies like Netflix growing at a rapid clip and spending billions of dollars per year on content, there seems to be little doubt that they will eventually move into live sports content. At one time it seemed ridiculous to consider the possibility of Netflix producing their own original content - is it so ridiculous to think that they might be streaming live sports content one day as well?
-
At the end of the day, Twitter just didn't have the capital to compete with Amazon.com, which currently has a market capitalization of over $430 billion.
-
It should be noted that this is a one-year deal between Amazon and the NFL. This was a smart move by the NFL, as there seems to be a strong likelihood that the asking price could rise even higher next year.
Filed under:
General Knowledge