Hillary Clinton Reveals No Plans To Run For Political Office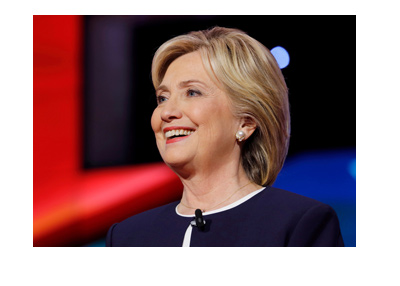 If former Secretary of State Hillary Clinton is to be believed, she has no ambitions to make a future run for political office.
In an interview at the Women in the World conference in New York earlier today, Clinton stated that she is "looking at doing interesting things" and that she doesn't think that she will be running for political office ever again. Clinton said that she is focused on areas where she can make a difference.
-
Clinton suffered a humiliating defeat this past November when she lost the US Presidential election to Donald Trump. The loss came despite very strong polling numbers and a number of different gaffes and embarrassing reveals for the Trump campaign. Many people think that if practically anybody else had run against Trump last year, the Democrats would have occupied the White House once again.
Clinton's loss came eight years after she suffered another embarrassing setback at the hands of Barack Obama, who surged out of nowhere to win the Democratic nomination. In 2008, Clinton seemed like a shoo-in to win the nomination and the White House, though Obama quickly caught up to Clinton and eventually won the nomination and the White House. Obama would eventually name Hillary Clinton his Secretary of State, which was an appointment that provided plenty of controversy and fodder for the 2016 Presidential election.
In addition, Clinton also served as a Senator and as the First Lady during President Bill Clinton's eight years in the White House.
-
There were rumors that Hillary Clinton was going to run for the mayorship of New York City, though it appears as though this won't be happening.
It seems as though we've seen the last of Bill and Hillary Clinton in political office.
Filed under:
General Knowledge