Buffett Having Difficulty Dealing With Berkshire Hathaway's Massive Pile of Cash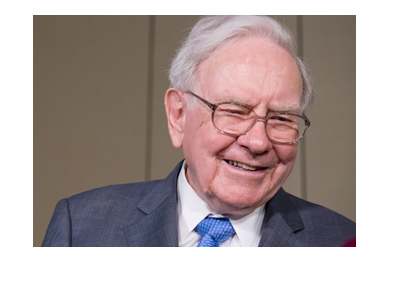 It's an unusual problem to have - the many businesses that make up the Berkshire Hathaway conglomerate are simply throwing off too much cash for Warren Buffett to properly invest.
At Berkshire Hathaway's annual meeting earlier today, Warren Buffett discussed Berkshire Hathaway's massive pile of over $90 billion in cash. Buffett said that he hates cash, though putting the money to work in the "Warren Buffett Way" is easier said than done. Many people have been expecting Buffett to pull the trigger on a massive deal in order to evaporate some of Berkshire Hathaway's cash holdings (General Mills and even Nike have been named as potential targets), though nothing has happened as of yet. Buffett revealed that Berkshire Hathaway would have contributed $15 billion to Kraft's proposed deal to purchase Unilever, though that deal was rebuffed by Unilever.
Warren Buffett loves buying businesses that have "sticky products", great management, a sizeable "moat" and the propensity to throw off positive cash flow every quarter. This has created a Berkshire Hathaway machine that throws off massive fountains of cash each and every day.
-
For many years, Berkshire Hathaway has refrained from paying out a dividend to its shareholders.
Warren Buffett's reasoning? He can invest the money better than you can.
Earlier today, Buffett said something that many people never expected - Berkshire Hathaway may start paying out a dividend over the next couple of years.
The reason? Berkshire Hathaway is having trouble investing the money that it accumulates fast enough, so Buffett is now considering returning some of that cash to shareholders.
After all, with interest rates still so low, Buffett is having trouble finding companies that meet his stringent criteria for purchases, including little to no debt, a durable competitive advantage and a fantastic management team.
-
In short, if you hold any Berkshire Hathaway in your portfolio, you may start receiving dividends soon.
Filed under:
General Knowledge