President Trump's Odds of Leaving Office Early Spike Following Comey Firing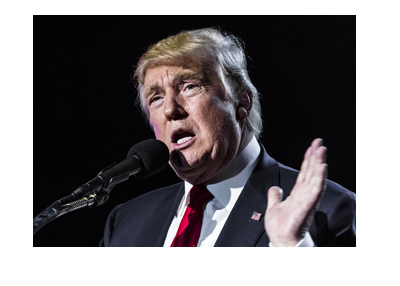 Earlier this week, President Trump stunned many (including some within the Republican party) when he announced the firing of FBI Director James Comey.
The abrupt firing of Comey is just another twist in the already bizarre Trump Presidency. Many people believe that the Comey firing will ultimately be President Trump's undoing and that the 45th President of the United States won't be around when his first term in office comes to an end.
European oddsmakers believe that President Trump is a betting favorite to leave office early, as the odds of Trump completing his first term in office currently sit at 1.67. According to these odds, oddsmakers and gamblers believe that there is a 60% chance that Trump will either be impeached or will resign before the end of his first term.
-
The underlying story line in all of this mess - did Donald Trump collude with the Russians to win the Presidential election in November?
According to multiple media reports, James Comey requested more resources for the Russia probe days before he was fired by President Trump. The optics of this revelation for the Trump Administration are obviously terrible.
Trump, for his part, has said that Comey informed him multiple times that the President was not under investigation. Trump's recollection of a dinner meeting between himself and Comey has been challenged, with Trump threatening to release tapes of the dinner earlier today via his Twitter account.
-
All in all, a bizarre set of circumstances and events with a seemingly new bombshell revelation every day.
The question is - can President Trump make it to the end of his first term in the White House?
Filed under:
General Knowledge