Amazon, Google, Netflix and Facebook All Drop on Friday Afternoon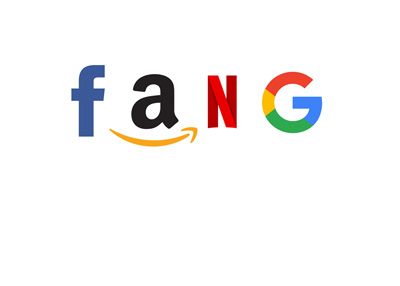 Was it algorithmic traders all selling at the same time, creating a mini "Flash crash"? Profit-takers? People late to the party getting out?
On Friday afternoon, the NASDAQ sold off inexplicably. The sell-off was led by the FANG companies - Facebook, Amazon, Netflix and Google all sold off on the day. The carnage was made worse by the fact that all four stocks had been comfortably up on the day before the selling started. Here is where the four companies ended up on the day:
Facebook, -3.28%
Amazon, -3.16%
Netflix, -4.73%
Google, -3.40%
-
All four of these stocks have done extremely well in 2017, with Amazon and Google both breaking the $1,000/share price level for the very first time. The combined market capitalization of the four companies is roughly $1.5 trillion.
The markets have been buoyed by the strong performance in these four companies this year. Amazon.com, for instance, is still up over 30% in 2017, despite Friday afternoon's sell-off. When you consider the fact that Amazon.com has a market cap of nearly $500 billion, this move represents a tremendous amount of value that has been added to the company in just 5 1/2 months.
Is the time coming when investors finally start taking their profits in these FANG companies? How long can this run last, and what will happen to the stock market when Facebook, Amazon, Netflix and Google finally pull back?
-
A sector rotation may already be occurring, as financial stocks (led by the likes of Bank of America and Wells Fargo) were very strong in the second half of the week, led by an anticipated rate hike and the possible repeal of Dodd-Frank.
Monday will certainly be an interesting day on the markets. There will likely be more weakness in tech stocks early on in the day, as you can safely assume that many people will be hitting the sell button and then waiting to see what happens.
The question is - will tech stocks bounce back? Is this a mini-blip or the start of something bigger?
Filed under:
General Knowledge