Number of US Households With Amazon Prime Memberships Expected To Top Number of Households with Pay TV Subscriptions Soon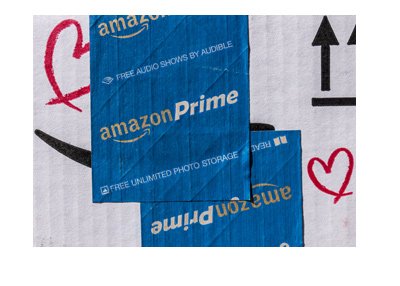 It's an almost unbelievable number - according to reports, there are roughly 80 million US households that currently pay $99/year for an Amazon Prime membership.
As Recode.net points out, this means that the number of US households with Amazon Prime memberships is quickly catching up to the number of US households with cable TV subscriptions. At last count, roughly 90 million US households had pay TV packages, though this number has been dropping in recent years due to cable cutting.
-
In 2010, just 4.5 million US households paid for Amazon Prime memberships. Amazon has added more perks to the membership over the years, including original content via their streaming product. In addition, the Amazon.com machine has become more powerful and e-commerce in general has become more prevalent.
With Amazon offering free two-day shipping as part of their Amazon Prime subscription, many people are choosing to shop online at Amazon rather than travelling to an overcrowded mall that is likely in a state of decay. Amazon has ultra-competitive pricing and with most packages usually arriving within 24 hours, more and more people are choosing to shop at Amazon, much to the dismay of the brick-and-mortar retailers.
-
According to reports, nearly 80% of wealthy US households now have Amazon Prime memberships. Amazon has been trying to appeal to lower-income households in recent years, even going as far as to offer discounts for those on government assistance.
Amazon makes such a full-court press to sign people up for their Prime service because Prime members shop more and spend more than non-Prime members do.
-
Warren Buffett likes to talk about "moats" around businesses. Amazon has a massive moat in the form of 80 million Prime memberships in the United States, and this number is expected to continue growing in the coming years.
Source: Recode.net -
Amazon Prime Is On Pace To Become More Popular Than Cable TV
Filed under:
General Knowledge