Most Popular Cryptocurrency Continues To Soar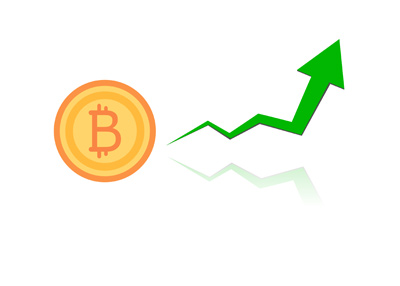 A single Bitcoin will now cost you roughly $5,600 USD, though the price will likely have wildly changed by the time that you read this article.
Despite the best efforts of some (especially on Wall Street) to talk down the price of the world's most valuable crypto-currency, Bitcoin has re-embarked on a seemingly endless journey into the stratosphere. To say that Bitcoin has gone parabolic would be an understatement, as it is up roughly 500% for the year.
Bitcoin went even higher on Thursday afternoon, touching a high of around $5,800 but pulling back slightly.
There are currently 16,620,087 Bitcoins in circulation, which means that the total market capitalization of Bitcoin sits at nearly $100 billion. The only other cryptocurrency that is even close is Ethereum ($31.2 billion market cap), while others like Ripple, Bitcoin Cash and Litecoin lag far behind.
-
Bitcoin has followed a pretty familiar pattern over the past couple of years.
There will be a run-up as new buyers flood into the cryptocurrency.
Something bad will happen (crackdown in China, failure of Bitcoin ETF to get approved by the SEC, etc) and Bitcoin will slump in price.
After finding a bottom, Bitcoin will slowly make its way back up. Once its old high is taken out, Bitcoin will usually put in a very strong leg up, usually to the tune of 30-100%.
Of course, this will work until it doesn't. At some point, Bitcoin won't continue to keep going up and up, but who knows when that day will actually come. A few years ago, few believed that Bitcoin would be trading at nearly $6,000/coin, but here we are.
-
There are some pretty smart people who believe that Bitcoin is set to travel past the $10,000/coin mark as it continues its parabolic march higher.
There are others, including some notable names on Wall Street, who believe that Bitcoin is a fraud. These men, however, are probably just mad that they haven't figured out a way for their firms to make money on Bitcoin as of yet. As soon as they get involved, they will likely suddenly become bullish on Bitcoin's prospects.
Filed under:
General Knowledge