Long-Awaited Recovery Fails To Materialize As Chipotle Misses Earnings Again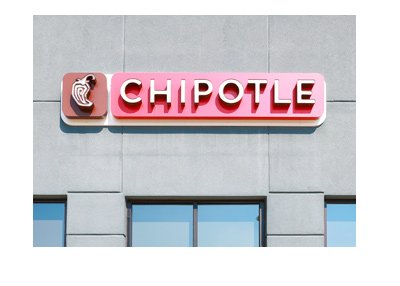 Will Chipotle ever be able to recover?
Earlier today, Chipotle reported their Q3/2017 earnings. The results left investors feeling sick, as profits came in at just 69 cents per share, well below analyst estimates of $1.63/share. Same store sales grew less than expected, and revenues came in a bit light as well.
Shares of the company sold off in afterhours trading and are currently down approximately 8% in the late session.
-
The long-awaited recovery at Chipotle has failed to materialize, and many long-term investors in the company are losing their patience.
In addition, the involvement of Bill Ackman in the company (Pershing Square bought a large stake in the firm) has failed to result in any significant change or creation of shareholder wealth.
The company is still trying to recover from the E. coli outbreak of 2015. At one time, Chipotle's business was like a runaway train, with customers flocking to the stores and new locations opening daily. The E. coli breakout happened, however, and the company's growth skidded to a halt. Despite their best attempts, Chipotle has had a very tough time luring customers back to the store. While it is said that scandals remain in the heads of people for up to 18 months, Chipotle seems to have lost many customers to the competition.
Chipotle continues to stumble as well, as they suffered through a hacker attack recently and also had a norovirus incident in Virginia. These incidents certainly haven't helped the Chipotle recovery story.
-
Sure, Chipotle is still making money, though they enjoyed a much higher valuation in the past due to their growth potential.
That potential has been largely eroded due to the damage to the brand, and it remains to be seen if the company can fix things.
More and more investors seem to be taking the view that the company's brand is permanently damaged and that the return to the days of hyper-growth may never happen.
At this point, it's getting harder to argue with these people.
Filed under:
General Knowledge