Democrats Currently 1.80 To Win in 2020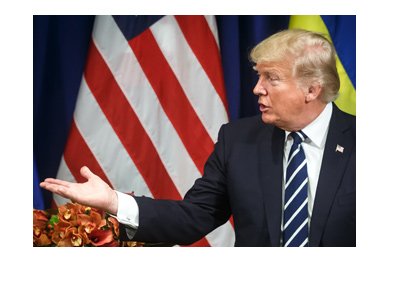 One year ago, Donald Trump shocked former Secretary of State Hillary Clinton to become the 45th President of the United States.
President Trump's time in office so far has been tumultuous, to say the least. His approval rating has been historically low throughout the first 10 1/2 months of his Presidency, which has led some to wonder if he will end up running against in 2020.
According to the oddsmakers, the Democrats are current favorites to win in 2020, though the odds may be narrower than you think.
According to European bookmakers, the Democrats are currently 1.80 favorites to win in 2020, while the Republicans are 2.25 (slightly worse than even money).
President Trump has the best odds to run as the Republican nominee in 2020, though he is still just even money (2.00). Mike Pence is currently 5.00 to run for the Republican party in 2020, while NIkki Haley, John Kasich and Paul Ryan all have much longer odds.
No clear favorite has emerged on the Democrat side as of yet, though Elizabeth Warren (7.0), Kamala Harris (9.00) and Bernie Sanders (11.00) are all considered possibilities.
-
Despite all of the controversy that President Trump's time in office has created so far, he still has, by far, the best odds to win in 2020 when compared to any other individual candidate.
Here are the top 10 odds as of this moment to win in 2020:
President Trump, 3.5
Mike Pence, 10.00
Elizabeth Warren, 11.00
Kamala Harris, 15.00
Bernie Sanders, 17.00
Michelle Obama, 26.00
Mark Zuckerberg, 23.00
Cory Booker, 26.00
Rex Tillerson, 34.00
Joe Biden, 17.00
-
Many people figure that President Trump has very little hope of winning in 2020, though he was able to defy the odds to win the 2016 Presidential election.
Can he do so again? Will he even run?
Filed under:
General Knowledge