Can The World's Most Valuable League Stabilize The Ship?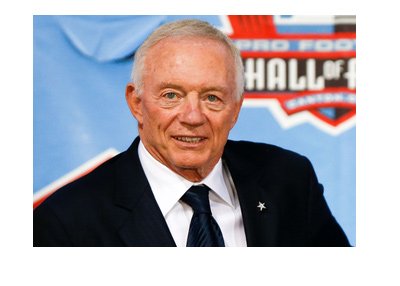 The Dallas Cowboys are the NFL's most valuable franchise and are owned by Jerry Jones.
Jones is currently in the middle of an increasingly heated war between himself, league Commissioner Roger Goodell and some of the NFL's other owners, including Atlanta Falcons' owner Arthur Blank.
The roots of this clash can be traced to a number of events - Colin Kaepernick protesting during the national anthem, the league's six-game suspension of Dallas Cowboys' running back Ezekiel Elliott, falling television ratings, head injuries and more.
In short - the league's positive momentum has come to a crashing halt, and Jerry Jones thinks that Roger Goodell should pay.
Goodell, who has his contract up for renewal in 18 months, is currently negotiating to renew his contract with the owner's compensation committee. Goodell will likely end up securing a contract that will pay him north of $40 million per year, and Jones is not happy about it.
Jones' major issue with Goodell is likely the NFL's six game suspension of Elliott, who is the Cowboys' best player. Jones feels as though the NFL was heavy-handed in issuing this suspension, as Elliott has not been found guilty of committing any crime by a court of law. The NFL was unrelenting in their desire to suspend Elliott, and after multiple appeals and appeals of appeals, Elliott is finally serving his suspension.
In addition, however, Jones is a businessman who is not happy about the state of the league.
TV ratings are down. Advertisers are not particularly happy to be associated with the NFL brand right now. The major TV networks, who shell out billions of dollars per year to air the NFL, are not happy. Youth participation in football is way down.
All of these developments are great news to leagues like the NBA, who have seen their fortunes spiral upwards at the expense of the NFL.
The NFL, however, still remains the crown jewel of the professional sports landscape, and Jerry Jones believes that the momentum can be reversed with a different person in charge.
Pro-Goodell supporters amongst the NFL's owners, however, believe that the current commissioner is second-to-none when it comes to negotiating deals for the league, which is why he still enjoys a great deal of support.
In fact, Jones was issued a cease-and-desist letter by the compensation committee, which includes six of the league's owners. In the letter, the compensation committee warned that Jones could be stripped of his franchise if he continues in his efforts to oust the commissioner.
Jones, for his part, has vowed to continue his campaign and likely believes that he is far too powerful to ever lose his franchise.
-
This civil war is certainly not a good look for the NFL.
It seems almost hard to believe that the league was a finely-tuned machine just a few short years ago.
That being said, owners of NFL franchises are still making massive handfuls of money.
Filed under:
General Knowledge