UFC Reportedly Seeking $450 Million/Year For TV Rights Deal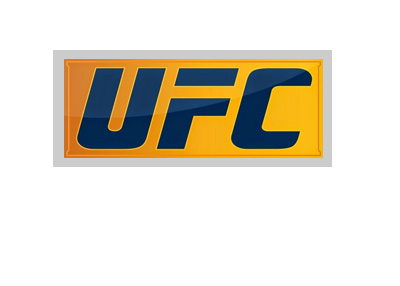 When WME-IMG purchased the UFC for $4 Billion in mid-2016, there was one particular area where they felt that they could extract much more money from the promotion - TV rights.
The UFC is nearing the end of its 7-year deal with Fox. For most of the deal, the UFC has been receiving $115 million/year, though the terms of the deal call for an increase to $160 million in the last year of the deal.
According to reports, the UFC has been seeking $450 million/year in their new deal.
FOX recently let their exclusive negotiating window with the UFC lapse without agreeing to a deal. According to reports, FOX offered $200 million/year to retain the rights to air the UFC on "Big Fox" and Fox Sports 1, though the two sides did not come to a deal. The UFC is hoping that a bidding war starts for their TV rights, while Fox likely thinks that the market is not there.
Most industry insiders believe that Fox and the UFC will ultimately continue their deal, with the UFC having to accept much less than their $450 million/year asking price.
-
The UFC is reportedly holding meetings with all of the major TV networks, as well as Facebook and Amazon. There is a thought that the UFC might look to stream their rights online, though it remains to be seen if Facebook, Amazon or even Netflix would be able to meet their asking price. Netflix, for their part, has already said that they are not interested in airing live sports at this time.
There are numerous issues that the UFC must deal with if they want to fetch top price for their TV rights, including:
1) Card quality. Companies like Fox will likely ask - why should we pay top dollar when you are holding your superstars for your PPV cards?
2) Card fatigue. Is there too much UFC programming? There are some stretches when the UFC is holding a card every week - will fans tune in if there is this much selection, and does this lead to severely watered down cards?
-
If the UFC expects anybody to pay anything close to $450 million/year for their TV rights, they will likely have to agree to feature some of their superstar talent on their free televised cards.
This seems unlikely - after all, a fighter like Conor McGregor or Georges St. Pierre will generate tens of millions of dollars in just one night for the UFC, so why should they want to feature them on a free card?
This is the main issue that the UFC must figure out going forward.
-
In the end, I expect that the UFC and Fox will agree to terms on an extension, with the UFC possibly agreeing to increase the quality of the televised cards.
Filed under:
General Knowledge