Pressure Grows on Elon Musk To Deliver on His Pledges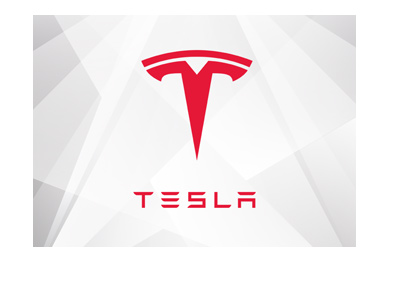 Tesla has had a number of "make it or break it" moments during its history - in fact, the company was perilously close to going under at least once during its history; so close, in fact, that Musk had organized a sale of the company to Google, only to pull back once the company pulled through a particularly dark moment.
Tesla has been powered by the words of Elon Musk over the past couple of years, and the shares of the company have mostly followed. In recent weeks, however, the high-flying Tesla has somewhat come back to earth, crashing through the $300/share barrier and trading down to its current level of $266.13.
The company is burning through cash at an alarming clip and will need to raise more cash sooner rather than later. Investors are starting to fret as there is a growing belief that Tesla will need a highly dilutive equity offering in order to raise more money. After all, company bonds that expire in 2025 have seen their yields skyrocket in recent weeks, touching a level of nearly 8%. That is alarming, as bonds will almost always tell the true story before the equity does. Many investors are starting to wonder if Tesla will be able to pull through this particularly rough patch.
There are a number of issues that Tesla is dealing with right now, most important of which is the Model 3. With hundreds of thousands of deposits, customers have lined up to purchase the Model 3, which is Tesla's entry into the "affordable" car market. Elon Musk has set some pretty lofty goals in terms of weekly delivery numbers, and the company has been scrambling to keep up. Tesla's factory was teeming with people this weekend as the company is racing to meet its production targets.
Complicating the situation is a recent recall as well as a second crash involving the company's Autopilot system. The most recent Autopilot crash resulted in a fatality, which will bring additional regulatory scrutiny to the company.
On top of all of that - Moody's recently downgraded the company's credit rating further into junk, which will make it more expensive for the company to borrow money in the future.
-
Tesla bears argue that Elon Musk is nothing more than a distracted carnival barker who over-promises and under delivers. Elon Musk has Tesla, SpaceX and the Boring Company, and all of these interests seem to be starting to annoy both Tesla customers (who are waiting for their Model 3s) and Tesla shareholders, who want the company to start delivering on some of its promises. Tesla bears will also continuously point out that the company is extraordinarily overvalued for a car company.
Tesla bulls, on the other hand, argue that Tesla is much more than just a car company and that the company deserves its rich valuation. The bull case, however, hinges greatly on whether or not the company can reach its Model 3 production goals. If the company can reach its production goals, they argue, Tesla should have no problem raising more money in the future.
-
Assuming that Tesla won't be able to offer unsecured bonds once again (that will be a tough sell), the company's falling share price means that it will likely have to offer even more shares in an equity offering, assuming that it goes that route.
That is obviously troubling for existing shareholders, as this means that they will be even more diluted.
This has resulted in somewhat of a downwards spiral - the further that Tesla falls, the more shares that it may have to sell in an offering.
All of these issues have conspired to make Tesla a fantastic spectacle - based on the premiums that are being paid for Tesla puts and calls, the market really has no idea what is going to happen.
Filed under:
General Knowledge