Democrats Could Regain House Majority, Senate Likely To Remain With Republicans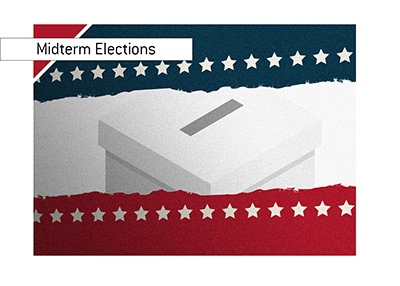 Some are referring to today's midterm elections as the most important vote of our generation.
Later today, the polls will open and voters will cast their ballots for a number of different seats and issues.
Both the House and Senate are up for grabs today, with the Republicans currently maintaining a grip on both. According to polls, the Democrats are expected to win back control of the House, which would have important implications for President Trump. The Senate, on the other hand, is expected to stay with the Republicans, though there is a small chance that either party could claim a majority on both the House and Senate after today.
In addition, there are a number of gubernatorial races that are projected to be very close. As of that weren't enough, states will be voting on a number of different initiatives, with Michigan looking to legalize recreational marijuana.
-
The nation is extremely divided right now, and the lead-up to the mid-terms has been the most emotionally charged of our generation.
President Trump has made immigration THE issue of the election, despite the protestations of numerous Republicans, who instead wanted to focus on the red-hot economy. President Trump has looked to charge up his base by constantly focusing on the migrant caravan and the "Wall", though many moderate Republicans would have preferred a focus on the economy, where President Trump and the Republicans are very strong right now. It will be interesting to see if President Trump's strategy will work.
The Democrats, on the other hand, are looking to win back the swing voters who may be tired of President Trump.
-
Voters are certainly charged up, and this should be one of the most compelling midterm elections in many years.
-
There are a number of very close races to keep an eye on Tuesday night, including:
Beto vs Cruz (Texas Senate seat)
Scott vs Nelson (Florida Senate seat)
McSally vs Sinema (Indiana Senate seat)
President Trump has seemingly thrown in the towel on the House, as he has spent his capital campaigning in areas that have close Senate races.
With the House looking like it will move back to a Democratic majority, the Republicans are now investing most of their capital in retaining the Senate.
This should be a very interesting evening.
Filed under:
General Knowledge