Tesla Inc. Continues To Be a Battlefield Stock With No Equal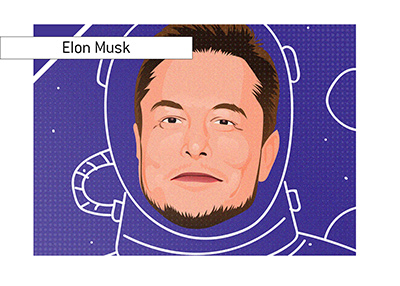 Later this week, Tesla Inc. is set to report their Q4 earnings.
Last quarter, Tesla Inc. moved up their earnings report and reported stronger than expected earnings, thanks to very high demand for their Model 3 vehicle.
Bulls said that the earnings report was proof that Tesla Inc. had Model 3 production issues under control and that demand for their product was still strong, while bears said that the report was a one-time wonder that won't be repeated going forward.
Never in the history of the stock market has there been a stock/company that has been as polarizing as Tesla Inc. There is a group of people who believe that Tesla Inc. will continue to change the world and become the most valuable company on the planet one day, while others believe that the company will almost surely go bankrupt and that their equity is a big, fat zero.
Options premiums reflect the volatile nature of the stock. If you want to make a long-term bet on the direction of Tesla's stock, you will have to break open your wallet to do so, as the premiums are sky-high. Even if you want to bet that Tesla is below $50 or above $700 in a couple of years, it will cost you.
Tesla bulls point to their love of the Tesla product (many shareholders own at least one Tesla, maybe multiple vehicles) and the revolutionary nature of the product as reasons why they believe that the company will continue to trade higher in the future. Once Tesla figures out the production issues for the Model 3, they argue, it will be straight up from there. China, Europe and other parts of the world remain major demand centers for the company, they say, and Tesla is just starting to begin to tap into these new markets.
Bears, of which there are many, argue that Tesla's production process is flawed and that many people are being delivered subpar products. If you follow Tesla at all on Twitter, you have likely seen somebody talk about not being able to open their Tesla door in cold weather or perhaps having their bumper fall off.
In addition, there are many other reasons why Tesla bears are bearish, including: increasing competition in the EV market, declining subsidies for EVs, increasing SuperCharger costs, the erratic behavior of Elon Musk, dropping demand for the Model 3 in the United States, vehicle service issues, company finance issues (Tesla's bonds have a particularly high yield) and more.
In fact, even Tesla analysts are decidedly mixed on the company. Some brokerages believe that shares of the company will drop considerably in the near future, while other brokerages remain as bullish as ever.
Bulls are banking on Elon Musk, who they feel is a genius and will continue to change the world.
Bears, on the other hand, feel that Musk is a carnival barker that constantly over-promises and under-delivers.
-
The question of who will win the tug-of-war between Tesla bulls and bears will be one of the stock market's most fascinating stories going forward in the years to come.
Filed under:
General Knowledge