Joe Biden Now Has Best Odds To Win 2020 US Presidential Election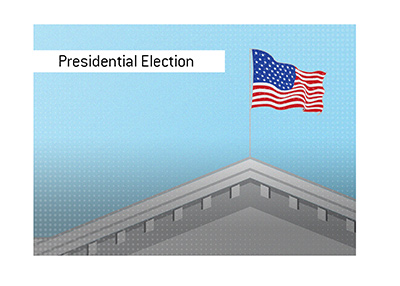 Just one short month ago, President Trump seemed to be on his way to skipping to another win in the upcoming US Presidential election.
After all, things were going swimmingly for President Trump at this point. The US stock markets were surging to new highs. The economy continued to motor along. The impeachment trial was in the rear-view mirror. The Democratic Party was in shambles.
Now, just one short month later, President Trump is suddenly the underdog to win in November.
Here are the betting odds for the 2020 Presidential election as of this moment:
Joe Biden, 1.95
Donald Trump, 2.05
Mike Pence, 29.00
Bernie Sanders, 29.00
Hillary Clinton, 34.00
Nikki Haley, 81.00
Michelle Obama, 126.00
John Kasich, 501.00
Tulsi Gubbard, 501.00
-
Here are a few things to consider as the election draws closer:
1) Democrats have galvanized behind Joe Biden. Biden is a practical lock to win the nomination, as he received endorsements from the likes of Pete Buttigieg, Amy Klobuchar and others. Biden is considered to be more centrist and more able to pull some of the swing voters who may have otherwise gone with President Trump.
2) Sitting Presidents have a very hard time winning re-election when the economy is weak. See President Carter and President George H.W. Bush. Unless we have a strong, V-shaped recovery, President Trump is going to have a hard time in November.
3) President Trump has a very loyal base of supporters. No matter what, President Trump can likely count on his 40% base of voters. It's convincing the swing voters that he is the right choice to lead the country forward that will be the difficult challenge, especially in the face of the Coronavirus outbreak.
4) The election will almost certainly NOT be delayed. This is a near-impossibility, given the bi-partisanship that would be required to make such a move possible.
-
A month ago, President Trump was approximately a 65% favorite to win the election in November. This was a massive perceived edge, given the polarized nature of the country.
In just a few short weeks, everything has changed, and President Trump and his re-election team face a much harder road to a second term in the White House.
Filed under:
General Knowledge