Treasury Secretary Says That Payments Should Show Up By Around April 18th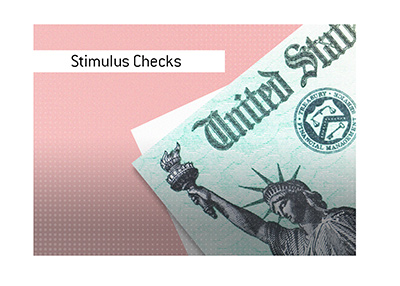 As part of the $2 trillion stimulus bill that was passed last week, American citizens will receive money from the US government.
Citizens have received money from the government in the past - there were rebate checks sent to Americans shortly into the first term of George W. Bush in 2001, and there was a stimulus bill in 2008 that saw US citizens receive money as well.
Earlier this week, Treasury Secretary Mnuchin said that he expects that stimulus payments will be direct deposited to Americans within "three weeks". He made his comments on March 29th, meaning that he is expecting that payments will be sent out by
April 18th
or so.
If you have your bank information on file with the IRS, you can expect to receive your money as soon as the payments start getting sent out.
If you don't have your direct deposit details on file with the IRS, there will be a "web-based application" in which you will be able to enter your details. Keep an eye out for details on this.
-
Keep in mind that the US government doesn't have the best track record when it comes to sending out these payments.
In 2001, it took the government six weeks to start sending out the rebate payments. In 2008, they took a full three months before people starting getting their stimulus money.
So, in short - don't hold your breath on the three-week timeline.
-
Under the terms of the stimulus bill, individuals will receive up to $1,200, while couples will receive up to $2,400. In addition, families with children will receive $500 per child.
The payments are phased out as your income moves higher - for every $100 of adjusted gross income over $75,000 that you made in 2019, you will receive $5 less in stimulus payments.
Those making more than $99,000 in 2019 will not receive anything. The income thresholds for couples are doubled.
Filed under:
General Knowledge